North Hills Man Facing Charges Resulting From Mortgage Fraud Schemes
FOR IMMEDIATE RELEASE
November 3 , 2011
PITTSBURGH, Pa. - A resident of Gibsonia, Pa., has been indicted by a federal grand jury in Pittsburgh on charges of bank fraud, wire fraud, money laundering and bankruptcy fraud, United States Attorney David J. Hickton announced today.
The five-count indictment named Peter M. Cicero, 39.
According to the indictment presented to the Court, Cicero participated in several fraud schemes.  As alleged in the indictment, Cicero defrauded Community Bank in connection with the $1.8 million loan made to fund Cicero's $3.3 million purchase of certain companies associated with closing real estate transactions.  Cicero defrauded Community Bank by overstating the true sales price of the companies, falsely representing that sources outside of the closing companies would make substantial payment toward the purchase of the companies, when, in fact, Cicero took money from the very companies that he was purchasing to fund the purchase.  Cicero submitted to Community Bank a forged subordination agreement and received $500,000 back from the seller of the companies after the closing, which represented an overstatement of the sales price.
In a separate scheme, Cicero caused the submission of fraudulent loan applications and other documents to lenders to obtain loan collateralized by real estate.  He also directed an individual to remove a lien from a title report.  The indictment also alleges that Cicero committed money laundering by causing a wire transfer of some of the proceeds of the mortgage fraud scheme to an account at Mars National Bank.
And finally, the indictment also alleges that Cicero committed bankruptcy fraud by concealing money and jewelry in connection with his bankruptcy filings.
The law provides for a maximum total sentence of 95 years in prison, a fine of $2 million, or both.  Under the Federal Sentencing Guidelines, the actual sentence imposed would be based upon the seriousness of the offenses and the prior criminal history, if any, of the defendant.
Assistant United States Attorney Brendan T. Conway is prosecuting this case on behalf of the government.
The Mortgage Fraud Task Force conducted the investigation leading to the indictment in this case.  The Mortgage Fraud Task Force is comprised of investigators from federal, state and local law enforcement agencies and others involved in the mortgage industry.  Federal law enforcement agencies participating in the Mortgage Task Force include the Federal Bureau of Investigation; the Internal Revenue Service, Criminal Investigation; the United States Department of Housing and Urban Development, Office of Inspector General; the United States Postal Inspection Service; and the United States Secret Service. Other Mortgage Fraud Task Force members include the Allegheny County Sheriff's Office; the Pennsylvania Attorney General's Office, Bureau of Consumer Protection; the Pennsylvania Department of Banking; the Pennsylvania Department of State, Bureau of Enforcement and Investigation; and the United States Trustee's Office.
An indictment is an accusation.  A defendant is presumed innocent unless and until proven guilty.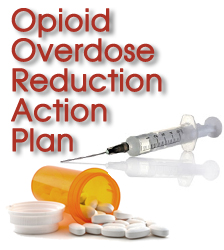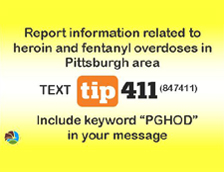 Protect yourself from fraud, and report suspected cases of financial fraud to local law enforcement.