Arizona Man Sentenced To 12 1/2 Years In Prison For Heroin Trafficking Conspiracy
FOR IMMEDIATE RELEASE
November 8 , 2011
PITTSBURGH, Pa. - A resident of Phoenix, Arizona, has been sentenced in federal court to 151 months in prison followed by five years supervised release on his conviction of violating federal narcotics laws, United States Attorney David J. Hickton announced today.
Senior United States District Judge Donetta W. Ambrose imposed the sentence on Tony Earl Thompson, 51, of Phoenix, Arizona.
According to information presented to the court, from in or around May 2009 and continuing thereafter to on or about July14, 2009, Thompson conspired with others both known and unknown to distribute and possess with intent to distribute one kilogram or more of heroin.  In particular, on June 25, 2009, Thompson arranged for couriers to transport 3.74 kilograms of heroin to a confidential source working with federal, state and local law enforcement agencies in Pittsburgh.  Thompson also arranged for his associate and co-defendant, Stanley Pete, to come to Pittsburgh (from his residence in Phoenix) to receive the heroin from the couriers and deliver it to the confidential source.
For several weeks following the heroin delivery, the confidential source engaged in recorded telephone conversations with Thompson regarding the heroin.  During these conversations, the confidential source and Thompson openly discussed how the confidential source was progressing in breaking down the heroin, packaging the heroin, and selling the heroin.  They also discussed the money that the confidential source was collecting from the heroin sales, and the money they would eventually earn; namely in excess of $400,000.  Unbeknownst to Thompson, however, the heroin had been seized by law enforcement and the confidential source was not packaging and selling the heroin to others, but rather was working on behalf of law enforcement.
For several days following the heroin transaction on June 25, 2009, co-defendant Stanley Pete remained at a local Pittsburgh area motel.  During that time, the confidential source engaged in recorded telephone conversations, as well as face-to-face meetings, with Pete during which the two men discussed the heroin shipment.  During one recorded meeting between Pete and the confidential source, Pete contacted Thompson on a Nextel direct-connect telephone, thereby permitting Pete, Thompson, and the confidential source to communicate all at once regarding the heroin shipment.
On July 14, 2009, Thompson was arrested when he arrived in Pittsburgh to collect what he believed would be his profits from the sale of the heroin.
Thompson's co-defendant, Stanley Pete, pleaded guilty on April 28, 2011, to one count of conspiracy to distribute and possess with the intent to distribute one kilogram or more of heroin.  Pete's sentencing is scheduled for Nov. 22, 2011.
Assistant United States Attorney Charles A. Eberle prosecuted this case on behalf of the government.
U.S. Attorney Hickton commended the Drug Enforcement Administration (DEA), the Bureau of Alcohol, Tobacco, Firearms and Explosives (ATF), the Pennsylvania State Police, Allegheny County District Attorney Narcotics Enforcement Team (DANET), and the Pittsburgh Police for the investigation leading to the successful prosecution of Thompson and Pete.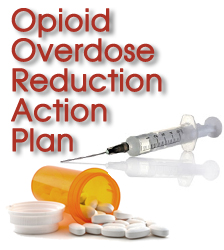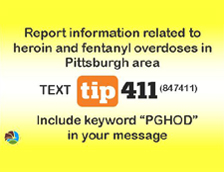 Protect yourself from fraud, and report suspected cases of financial fraud to local law enforcement.