Hill District Man With PFA Against Him Charged With Illegally Possessing Firearm
FOR IMMEDIATE RELEASE
November 16 , 2011
PITTSBURGH, Pa. - A resident of Pittsburgh has been indicted by a federal grand jury in Pittsburgh on a charge of violating federal firearm laws, United States Attorney David J. Hickton announced today.
The one-count indictment, returned on Nov. 9, 2011, named Calvin Kane, III, a/k/a CK, 24.
According to the evidence presented to the court, Kane was driving a vehicle without a license on Feb. 25, 2011. Police saw him shoving a loaded 45 Auto Caliber Rock Island Armory Pistol into the back seat of the vehicle next to his two-year-old nephew.  Kane later gave a taped statement to law enforcement admitting to possessing the gun. Court exhibits indicate that he had assaulted his girlfriend on several different occasions resulting in an active Protection from Abuse Order (PFA) issued against him on Feb. 3, 2011, by Allegheny County Family Division Judge K.M. Hens-Greco. Federal law prohibits anyone who has an active PFA from possessing ammunition or a firearm.
The law provides for a maximum total sentence of 10 years in prison, a fine of $250,000, or both.  Under the Federal Sentencing Guidelines, the actual sentence imposed would be based upon the seriousness of the offense and the prior criminal history of the defendant.
After a detention hearing held on Nov. 16, 2011, Federal Magistrate Judge Cynthia Reed Eddy ordered that Kane be detained in jail pending the outcome of his federal trial. The defendant's Allegheny County Probation Officer, a Special Agent from the Federal Bureau of Alcohol, Tobacco, Firearms and Explosives, and the defendant's mother all testified at the detention hearing. The government played a videotape of the April 6, 2011 murder of 18 year-old Stephon Green in the Hill District section of the City of Pittsburgh. The murderer, identified by one of the persons at the scene as Calvin Kane, was shown shooting the victim multiple times and fleeing on foot.
The detention hearing also revealed that two other persons present at the murder, Kedrin Turner and Ernest "Pickles" Harris, have each been charged with federal firearms violations and are also incarcerated pending their federal trials.
Assistant United States Attorney Ross E. Lenhardt is prosecuting this case on behalf of the government.
The Bureau of Alcohol, Tobacco, Firearms and Explosives and the Pittsburgh Bureau of Police, with valuable assistance from the Penn Hills Police Department, conducted the investigation leading to the indictment in this case.
An indictment is an accusation.  A defendant is presumed innocent unless and until proven guilty.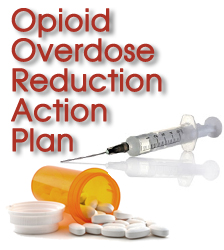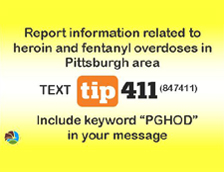 Protect yourself from fraud, and report suspected cases of financial fraud to local law enforcement.