Karla And Jesse Podlucky Found Guilty On Money Laundering Charges Related To The $680 Million Le-Nature's Fraud Scheme
FOR IMMEDIATE RELEASE
November 29 , 2011
PITTSBURGH, Pa. - Following a day of deliberations, a federal jury found G. Jesse Podlucky and Karla S. Podlucky guilty on money laundering charges related to the Le-Nature's scheme to defraud, United States Attorney David J. Hickton announced today.
Karla S. Podlucky, 50, and Jesse Podlucky, 30, both of Ligonier, Pennsylvania, are the wife and son of Gregory J. Podlucky, who was sentenced on Oct. 20, 2010, to 20 years imprisonment for his conviction on charges as the architect of the Le-Nature's scheme to defraud.  Mrs. Podlucky and her son were tried before Senior United States District Judge Alan N. Bloch.
According to Assistant United States Attorney James Y. Garrett, the Le-Nature's company was a bottler of water-based beverages based in Latrobe, Pa., that went into bankruptcy in November 2006.  Trial evidence established that lenders and investors lost about $680 million from advances to Le-Nature's made under the inducement of misrepresentations of its financial condition and success.  As part of the scheme, Gregory Podlucky diverted millions of funds loaned to Le-Nature's for personal benefits, including $33 million spent on rare gems and jewelry.
Jesse and Karla Podlucky were accused of money laundering for their part in selling three diamonds and seven sapphires derived from the scheme in 2009 and 2010.  The gems were sold through Sotheby's for approximately $2.9 million, and the funds were then spent in the names of various trusts and business entities on family living expenses, until authorities seized a remaining balance of approximately $1.3 million in October 2010.  Mrs. Podlucky and her son were indicted on the money laundering charges early this year, leading to the convictions.
Judge Bloch scheduled sentencing for April 26, 2012, for Jesse Podlucky at 11:30 a.m. and Karla S. Podlucky at 12:30 p.m.  The law provides for a total sentence of 80 years in prison, a fine of $2,000,000, or both.  Under the Federal Sentencing Guidelines, the actual sentence imposed is based on the seriousness of the offenses and the criminal history, if any, of the defendant.
Pending sentencing, the court continued Karla S. and Jess Podlucky on bond with home detention and electronic monitoring.
Thomas Czerski of the Internal Revenue Service/Criminal Investigation and David Gealey and Ken Gournic of the United States Postal Inspection Service conducted the investigation that led to the prosecution of  Karla S. and Jesse Podlucky.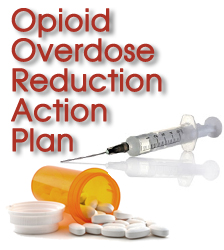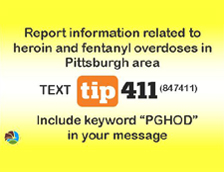 Protect yourself from fraud, and report suspected cases of financial fraud to local law enforcement.