Pittsburgh Crips Member Sentenced To More Than 11 Years In Prison
FOR IMMEDIATE RELEASE
October 12 , 2011
WASHINGTON - A Pittsburgh man was sentenced on Tuesday to 134 months in prison for conspiring to conduct a racketeering enterprise related to his membership in a Pittsburgh Crips gang, announced Assistant Attorney General Lanny A. Breuer of the Justice Department's Criminal Division and U.S. Attorney David J. Hickton of the Western District of Pennsylvania.
Nicklas Gay, 24, also was sentenced by Senior U.S. District Judge Gustave Diamond to serve three years of supervised release following the prison term.  Gay pleaded guilty on June 1, 2011, to one count of conspiracy to engage in a racketeering enterprise.
According to the guilty plea, Gay and others participated in a pattern of racketeering activity that included multiple acts involving robberies at gun point; attempted murders; distribution of controlled substances, including cocaine, heroin and crack cocaine; and obstruction of justice and witness intimidation.
According to court documents, Gay was a member of the Northview Heights/Fineview Crips, a criminal street gang operating out of the Northview Heights public housing facility in the Northside neighborhood, and in the nearby Fineview neighborhood of Pittsburgh.  The gang had been operating in the Northside since 2002; in 2003, it formed an alliance with the Brighton Place Crips to expand the gang's drug trafficking territory and increase the gang's capability for violence.
The Brighton Place/Northview Heights Crips gang maintains exclusive control over drug trafficking in these neighborhoods through continuous violence and intimidation of rivals and witnesses.  Members of the gang support each other through payment of attorneys' fees and bonds, as well as payments to jail commissary accounts and support payments to incarcerated members' families.
In addition, the Brighton Place/Northview Heights Crips gang maintains an ongoing feud with the Manchester Original Gangsters, a criminal street gang located in the Manchester area of the Northside Section of Pittsburgh.  Brighton Place/Northview Heights Crips gang members identify themselves by wearing blue, using Crips gang hand signals, and using phrases such as "Cuz," "C-Safe," "Loc," and "G.K."   According to court documents, members and associates of the gang gain greater authority and prestige within the gang based upon their reputation for violence and their ability to obtain and sell a steady supply of illegal drugs.
According to information presented in court and in court documents, Gay was involved in the distribution of 100 to 400 grams of heroin.  Gay also was involved in obstruction of justice activities when he directed a co-conspirator to have people show up at a court hearing to intimidate witnesses in the homicide prosecution of another individual.
Gay is one of 26 defendants charged in February 2010 with being members of, and conducting racketeering activity through, the Brighton Place/Northview Heights Crips gang.  This prosecution resulted from a Project Safe Neighborhoods Task Force investigation that began in 2005.  Since that time, individuals have variously pleaded guilty for their roles in the gang.  There are no pending charges left against the 26 defendants originally charged in the indictment.
This case is being prosecuted by Assistant U.S. Attorneys Charles A. Eberle and Troy Rivetti of the Western District of Pennsylvania and Trial Attorney Kevin Rosenberg of the Criminal Division's Organized Crime and Gang Section.  The case was investigated by the ATF; the City of Pittsburgh Bureau of Police; the Allegheny County, Penn., Police Department; and the Allegheny County Sheriff's Office.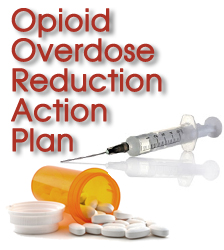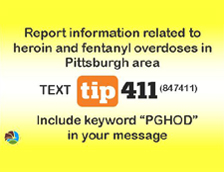 Protect yourself from fraud, and report suspected cases of financial fraud to local law enforcement.