Pittsburgh Man Detained On Federal Gun Charges
FOR IMMEDIATE RELEASE
September 7 , 2011
PITTSBURGH, Pa. - A resident of Pittsburgh has been indicted by a federal grand jury in Pittsburgh on a charge of violating the federal firearm laws, United States Attorney David J. Hickton announced today.
The one-count indictment, returned on Aug. 24, 2011, named Kedrin Lee Turner, a/k/a Hoody, 36, as the sole defendant.
According to the indictment presented to the court, Turner possessed a 9mm caliber semiautomatic Glock pistol and 15 cartridges of 9mm ammunition on June 24, 2010. Turner had been previously convicted of 12 gun and drug charges at six different cases in the Court of Common Pleas of Allegheny County. Federal law prohibits anyone who has been convicted of a crime punishable by more than one year from possessing ammunition or a firearm.
United States Magistrate Judge Bissoon ruled on Sept. 1, 2011, that the defendant will be held in federal custody until his trial. During that hearing, the government presented evidence of Turner's failure to appear at previous court proceedings and that his criminal behavior was ongoing. Pittsburgh Police Homicide Detective Margaret Sherwood testified about the April 6, 2011, murder of Stephon Green in the Hill District. The videotape of that incident showed that the shooter met with Kedrin Turner at the scene just prior to the murder, according to Detective Sherwood. The evidence further revealed that Turner was present in order to participate in a drug transaction and that his passenger, Ernest "Pickles" Harris, was arrested with the murder weapon just a few weeks later. Harris has also been indicted on federal firearms charges and is incarcerated.
Individuals with information about the homicide may contact Pittsburgh Police at 412-323-7161.
The law provides for a total sentence of not less than 15 years and not more than life in prison, a fine of $250,000, or both.  Under the Federal Sentencing Guidelines, the actual sentence imposed would be based upon the seriousness of the offense and the prior criminal history of the defendant.
Assistant United States Attorney Ross E. Lenhardt is prosecuting this case on behalf of the government.
This case is being prosecuted under Project Safe Neighborhoods, a collaborative effort by federal, state and local law enforcement agencies, prosecutors and communities to prevent, deter, and prosecute gun crime.
The Bureau of Alcohol, Tobacco, Firearms and Explosives and the Pittsburgh Bureau of Police conducted the investigation leading to the indictment in this case.
An indictment is an accusation.  A defendant is presumed innocent unless and until proven guilty.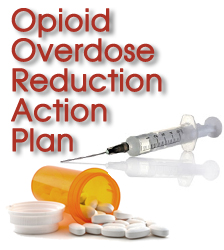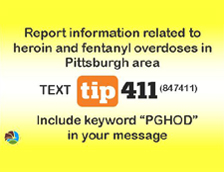 Protect yourself from fraud, and report suspected cases of financial fraud to local law enforcement.