Bank Office Manager Pleads Guilty in Mortgage Fraud Scheme
FOR IMMEDIATE RELEASE
April 6, 2012
PITTSBURGH, Pa. -A resident of Pittsburgh pleaded guilty in federal court to a charge of Wire Fraud Conspiracy, United States Attorney David J. Hickton announced today.
Cynthia Pielin, age 48, pleaded guilty on April 4, to one count before United States District Judge Nora Barry Fischer.
In connection with the guilty plea, the court was advised that George Kubini and Dov Ratchkauskas sold more than 50 properties through throughout the course of the scheme. Kubini and Ratchkauskus bought properties typically out of foreclosure and did minor repairs to the properties. They would then sell them through several channels. As explained to the buyers, the buyers would not have to make down payments associated with the transactions. The transactions were made to appear to the lenders, however, as if the borrowers made significant down payments associated with the transactions. Thus, the settlement statements approved by the lenders had much higher sales prices than the true sales prices and falsely reported that the borrowers had made down payments.
One of the mortgage brokers used to broker these fraudulent deals was Riverside Mortgage, which was operated by Rhonda and Rochelle Roscoe. In support of the conspiracy, Riverside Mortgage also submitted a number of fraudulent documents, including Verifications of Deposit that falsely reported that the borrowers had sufficient funds in their bank accounts to make the down payments and qualify for the loans.
Pielin was an office manager at National City Bank. Pielin signed about a dozen fraudulent Verifications of Deposit at the request of the Roscoes, and in furtherance of the scheme.
Judge Fischer scheduled sentencing for Aug. 16, 2012 The law provides for a total sentence of 20 years in prison, a fine of $250,000, or both. Under the Federal Sentencing Guidelines, the actual sentence imposed is based upon the seriousness of the offense and the criminal history, if any, of the defendant.
Assistant United States Attorney Brendan T. Conway is prosecuting this case on behalf of the government.
The Mortgage Fraud Task Force conducted the investigation that led to the prosecution of Pielin. The Mortgage Fraud Task Force is comprised of investigators from federal, state and local law enforcement agencies and others involved in the mortgage industry. Federal law enforcement agencies participating in the Mortgage Task Force include the Federal Bureau of Investigation; the Internal Revenue Service - Criminal Investigation; the United States Department of Housing and Urban Development, Office of Inspector General; the United States Postal Inspection Service; and the United States Secret Service. Other Mortgage Fraud Task Force members include the Allegheny County Sheriff's Office; the Pennsylvania Attorney General's Office, Bureau of Consumer Protection; the Pennsylvania Department of Banking; the Pennsylvania Department of State, Bureau of Enforcement and Investigation; and the United States Trustee's Office.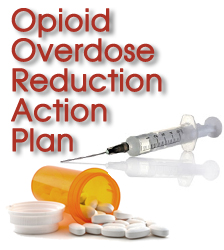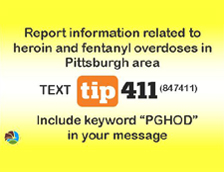 Protect yourself from fraud, and report suspected cases of financial fraud to local law enforcement.