20 Charged in Marijuana Conspiracy
FOR IMMEDIATE RELEASE
April 11, 2012
PITTSBURGH, Pa. - Eleven residents of Pennsylvania and nine residents of California have been indicted by a federal grand jury in Pittsburgh on charges of violating federal drug and money laundering laws, United States Attorney David J. Hickton announced today.
The two-count indictment, returned on April 3, 2012 and unsealed today, named:
Jennifer Chau Chieu, age 35, of Pittsburgh, PA;
Hanh Tran a/k/a Henry, age 41, of San Lorenzo, CA;
Tom Ich Chieu, age 33, of Pittsburgh, PA;
Ngoc Phu Dinh a/k/a Phu, a/k/a Crazy Phu, age 52, of Homestead, PA;
Philong Hau Chuong a/k/a Phi, a/k/a The Old Man, age 48, of San Leandro, CA;
Toron Brooks-Chapman, age 34, of Pittsburgh, PA;
CaQuaine McGriff a/k/a Christy, age 39, of Pittsburgh, PA;
Michael A. Fazio, age 24, of Pittsburgh, PA;
Stanley Van Bach a/k/a Ah Ping, age 43, of Oakland, CA;
John Balistreiri, age 29, of Pittsburgh, PA;
Joseph Parker, age 22, of Pittsburgh, PA;
Christopher McNutt, age 42, of White Oak, PA;
Dong Van Tran, age 39, of White Oak, PA;
Quynh Tran, age 28, of San Jose, CA;
Kiet Quoc Son, age 42, of San Jose, CA;
Poi Tran a/k/a Ah Poi, age 28, of Oakland, CA;
Peter Tat a/k/a Cuong, a/k/a Keung, age 49, of San Leandro, CA;
Richard Tran, age 20, of Pittsburgh, PA;
Tuan LNU, unknown age, address unknown in California;
and Jenny Kiu Say Truong, age 48, of Alameda, CA.
According to the indictment, from October 2010 to March 2012,in the Western District of Pennsylvania and elsewhere, the defendants conspired to distribute 1,000 kilograms or more of marijuana, and Jennifer Chau Chieu and Philong Hau Chuong conspired to launder monetary instruments.
The law provides for a maximum total sentence of not less than 10 years to life in prison, a fine of $10,000,000, or both. Under the Federal Sentencing Guidelines, the actual sentence imposed would be based upon the seriousness of the offense and the prior criminal history, if any, of the defendant.
Assistant United States Attorney Gregory J. Nescott is prosecuting this case on behalf of the government.
The United States Postal Inspection Service and the Federal Bureau of Investigation conducted the investigation leading to the indictment in this case.
An indictment is an accusation. A defendant is presumed innocent unless and until proven guilty.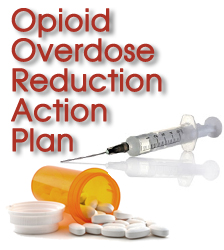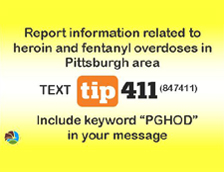 Protect yourself from fraud, and report suspected cases of financial fraud to local law enforcement.