Leechburg Man Pleads Guilty in $41 Million Fraud Scheme
FOR IMMEDIATE RELEASE
April 16, 2012
PITTSBURGH, Pa. - A resident of Armstrong County, Pa., pleaded guilty in federal court on April 13, 2012, to charges of wire fraud, securities fraud, willful certification of false statements to SEC, failure to pay over payroll taxes, and income tax evasion, United States Attorney David J. Hickton announced today.
Richard E. McDonald, 38, of Leechburg, Pa., pleaded guilty to five counts before United States District Judge Joy Flowers Conti.
In connection with the guilty plea, the court was advised that in 2003, Richard E. McDonald became the President, Principal Financial Officer, Principal Accounting Officer and Chairman of the Board of Directors of World Health Alternatives, Inc. ("WHA"). In or around June of 2004, McDonald also became the Chief Executive of WHA, a position he maintained until his resignation on or about Aug. 15, 2005.
Between in or around February of 2003 and Aug. 15, 2005, McDonald defrauded WHA and its investors in several ways. He transferred funds from WHA to his personal bank account and other accounts under his control. McDonald also manipulated the financial records and statements of WHA by understating the amount of unpaid payroll taxes of WHA and its subsidiaries, and by overstating the amount of loans purportedly made by him to WHA. In addition, McDonald stole money from WHA by directing purchasers of newly issued shares to transfer the funds for the shares to accounts under McDonald's control. McDonald then spent the money on himself.
In his capacity as CEO of WHA, McDonald falsely represented to the SEC, WHA shareholders, and prospective purchasers of WHA stock, the actual number of outstanding WHA shares by understating, in WHA's financial statements, the actual number of outstanding WHA shares. The fraudulent understatements of the number of outstanding WHA shares falsely overstated WHA's earnings per share, and thereby inflated the apparent market value of WHA stock.
As a result of McDonald's fraudulent conduct, WHA shareholders lost $41 million.
McDonald also pled guilty to a charge of personal tax evasion for failing to report the funds he had fraudulently obtained from WHA and its shareholders. Finally, he pled guilty to a charge that he, in his capacity as CEO of WHA, failed to pay over to the IRS the payroll taxes which WHA had withheld from its employees.
Judge Conti scheduled sentencing for Aug. 17, 2012, at 3:00 p.m. The law provides for a total sentence of 70 years in prison, a fine of $10,750,000, or both. Under the Federal Sentencing Guidelines, the actual sentence imposed is based upon the seriousness of the offenses and the criminal history, if any, of the defendant.
Assistant United States Attorney Shaun E. Sweeney is prosecuting this case on behalf of the government.
The Internal Revenue Service, United States Postal Inspection Service and the Federal Bureau of Investigation conducted the investigation that led to the prosecution of McDonald.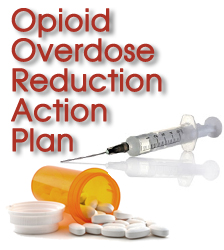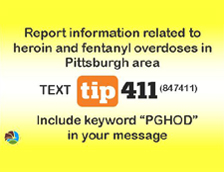 Protect yourself from fraud, and report suspected cases of financial fraud to local law enforcement.