Mexico-Texas-Pittsburgh Cocaine Pipeline Severed
FOR IMMEDIATE RELEASE
April 27, 2012
PITTSBURGH, Pa. - United States Attorney David J. Hickton announced today that: Emilio Carmona-Cepeda, an illegal alien from Matamoros, Tamaulipas, Mexico; Mario Soto previously of Mexico and recently residing in San Benito, Texas; and Marquetta Mitchell of Penn Hills, Pa., have been convicted of federal drug trafficking charges. Others await the resolution of their charges.
Senior United States District Court Judge Alan N. Bloch sentenced Carmona-Cepeda to 10 years of federal incarceration on April 25, 2012, and sentenced Soto to10 years of federal incarceration on April 24, 2012. Mitchell pleaded guilty on April 24, 2012, and is scheduled for sentencing on Aug. 23, 2012, at 12:30 p.m.
According to the information presented to the court, Federal Drug Enforcement Administration (DEA) agents in another area coordinated with Pittsburgh DEA agents regarding a cocaine pipeline operating from Mexico to Pittsburgh, through Texas. DEA Task Force Officers and Agents learned that a meeting was to take place in Pittsburgh between the Tex-Mex suppliers and the Pittsburgh buyers. During surveillance by the DEA, Mitchell and others arrived at the meeting with over $146,000 in cash intended for the purchase of five kilograms of cocaine from Soto and Carmona-Cepeda. To date, law enforcement officers have seized over $365,000 in cash in this investigation.
Recent trial testimony by narcotics expert Michael Warfield revealed that this amount of cocaine is valued at over $500,000 on the street and is readily converted to over 25,000 individual doses of crack cocaine. Warfield, a Pennsylvania State Trooper and DEA Task Force Officer, helped federal prosecutors convict Braddock area drug dealers Jerome "Rome" Kelly and Alonzo "Zo" Johnson in that recent federal wiretap investigation.
Prior to imposing sentence Judge Bloch considered many factors, including the criminal history of the defendants and the danger to the public caused by their drug trafficking activities.
Assistant United States Attorney Ross E. Lenhardt prosecuted this case on behalf of the government.
U.S. Attorney Hickton commended the Drug Enforcement Administration and their law enforcement partners including the Federal Immigration and Customs Enforcement Agency (ICE), the Coraopolis Police Department, the Pennsylvania State Police, the Findlay Township Police Department, the North Fayette Police Department, the Robinson Township Police Department and the Wilkins Township Police Department for the investigation leading to the successful prosecution of the defendants.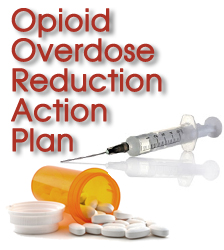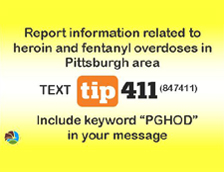 Protect yourself from fraud, and report suspected cases of financial fraud to local law enforcement.