Maine Man Sentenced To Life In Federal Prison For Offense Involving Violent Kidnapping And Sexual Assault
FOR IMMEDIATE RELEASE
August 1, 2012
ERIE, Pa. - A former resident of Anson, Maine, has been sentenced in federal court to life imprisonment on his conviction of kidnapping and using and carrying a firearm during a crime of violence, United States Attorney David J. Hickton announced today. United States District Judge Sean J. McLaughlin imposed the sentence on Mike Beaulieu, 37.
According to information that was presented to the court, on August 3, 2010, a couple was at the Kinzua Point Information Center in the Allegheny National Forest when Beaulieu approached them and ordered them to the ground at gunpoint. Beaulieu bound the male victim's arms and legs with rope and gagged him with duct tape. Beaulieu ordered the female victim into his truck whereupon he drove her to a more secluded location in the National Forest. There, while still holding the victim at gunpoint, Beaulieu ordered her to the ground and raped her. After the rape, Beaulieu fled the area, and the victim walked through the forest toward traffic noise, flagged down a car, and was discovered by a Pennsylvania State Police Trooper.
The female victim of the kidnapping and rape accurately described Beaulieu's vehicle, his Maine license plate number, and his gun to law enforcement authorities. Further, the victim gave a detailed physical description of Beaulieu that was sufficient for the creation of a composite sketch to be distributed to law enforcement sources. Upon viewing this composite sketch, a Maine State Trooper immediately recognized Beaulieu and contacted authorities in Pennsylvania. The Maine State Police advised that Beaulieu had been reported missing on July 29, 2010, and had made statements about his desire to rape a woman before killing himself. DNA results also confirmed that Beaulieu was the assailant. Beaulieu's vehicle was located near the St. John river on the Maine/Canadian border. With the assistance of the U.S. Marshal's Service, the Pennsylvania State Police and the Royal Canadian Mounted Police, Beaulieu was captured in Canada and extradited to the United States for prosecution.
Prior to imposing sentence, Judge McLaughlin stated that he has rarely had a case where protection of the public was a greater goal than it is in this one. Further, the judge commented that he was absolutely convinced that this violent recidivist will remain a threat to society until the day he dies. Assistant United States Attorney Marshall J. Piccinini prosecuted this case on behalf of the government.
U.S. Attorney Hickton commended the United States Forest Service - Law Enforcement and Investigations, the Pennsylvania State Police, the Maine State Police, the Fort Kent, Maine Police Department, the U.S. Marshal's Service, and the Royal Canadian Mounted Police for the investigation leading to the successful prosecution of Beaulieu.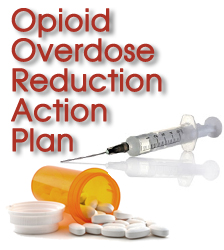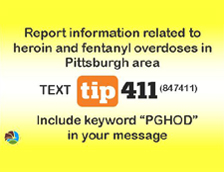 Protect yourself from fraud, and report suspected cases of financial fraud to local law enforcement.