Two California Residents Facing Drug and Gun Charges
FOR IMMEDIATE RELEASE
August 22, 2012
PITTSBURGH - A resident of Downey, Ca,. and a resident of Riverside, Ca., have been indicted by a federal grand jury in Pittsburgh on charges of violating federal narcotics and firearms laws, United States Attorney David J. Hickton announced today.
The two-count second superseding indictment named Michael Dwayne Blackwell, a/k/a Kevin Campbell, 44, of Downey, Ca., and Erin House, 40, of Riverside, Ca.
According to the second superseding indictment, from in or around March 2009, and continuing thereafter to on or about Sept. 13, 2009, Blackwell, House, and others, conspired to possess with intent to distribute and distribute five kilograms or more of cocaine. The second superseding indictment further alleges that on or about Sept. 13, 2009, Blackwell possessed firearms and a firearm equipped with silencers in furtherance of that drug trafficking crime.

For the conspiracy charge, the law provides for a maximum total sentence of not less than 10 years and up to life in prison, a fine of $4,000,000, or both. For the firearms charge, the law provides for a mandatory minimum sentence of thirty 30 years to a maximum of life in prison, to be served consecutively to any other sentence imposed. Under the Federal Sentencing Guidelines, the actual sentence imposed would be based upon the seriousness of the offense and the prior criminal history, if any, of the defendants.
Assistant United States Attorney Amy L. Johnston is prosecuting this case on behalf of the government.
The Federal Bureau of Investigation, the Allegheny County Sheriff's Office, the McKeesport Police Department, and the Pennsylvania State Police conducted the investigation leading to the second superseding indictment in this case.
A second superseding indictment is an accusation. A defendant is presumed innocent unless and until proven guilty.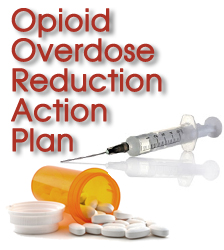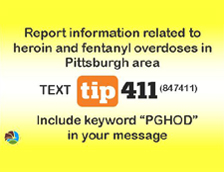 Protect yourself from fraud, and report suspected cases of financial fraud to local law enforcement.