Jury Finds Felon Guilty of Illegally Possessing Firearm
FOR IMMEDIATE RELEASE
December 19, 2012
PITTSBURGH, Pa. - After deliberating for less than two hours, a federal jury of eight men and four women on Dec. 14, found Ebon P. D. Brown, a/k/a "E-Murder" guilty of violating federal firearm laws, United States Attorney David J. Hickton announced today. Brown, 26, was tried before United States District Judge Joy Flowers Conti in Pittsburgh.
According to Assistant United States Attorney Ross E. Lenhardt, who prosecuted the case, the evidence presented at trial established that Pittsburgh Police Impact Unit Detectives observed Brown removing an object from his waistband and hiding it under his seat. The object was determined to be a 9mm semiautomatic handgun loaded with 10 rounds.
The defendant's tattoos include "E Murder 187" on his arms and two smoking semiautomatic handguns on his back with "crimeythugs.com" written between them. As shown by the recent 2010-2011 ABC television show "Detroit 187" about that city's leading homicide investigators, 187 is a common street term for murder derived from section 187 of the California Penal Code. The defendant's criminal history includes multiple juvenile arrests. As an adult, Brown has had felony drug convictions, including for the Delivery of Heroin, in the Allegheny County Court of Common Pleas. The defendant's girlfriend, Brittany McCoy, bought the 9mm pistol Brown was found to have possessed while the defendant was working to be released from federal prison in New Jersey. The defendant was serving a sentence there as a result of his federal convictions on a federal heroin distribution charge and carrying a loaded .40 caliber handgun during his drug trafficking.
The defendant is currently serving a sentence for violating his federal supervised release on that prior case.
Judge Conti scheduled sentencing for April 12, 2013, at 3:30pm, after the preparation of a Presentence Report. In addition to his sentence on the supervised release violation, the law provides for a total sentence of 10 years in prison, a fine of $250,000, or both on the current conviction. Under the Federal Sentencing Guidelines, the actual sentence imposed is based on the seriousness of the offense and the criminal history of the defendant.
Pending sentencing, the court revoked Brown's bond and remanded him to federal custody.
The Bureau of Alcohol, Tobacco, Firearms and Explosives and Pittsburgh Bureau of Police conducted the investigation that led to the prosecution of Ebon "E-Murder" Brown, with valuable assistance from the Allegheny County Department of Laboratories and the United States Probation Office.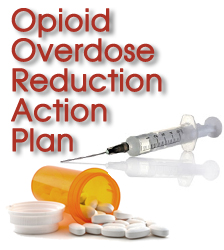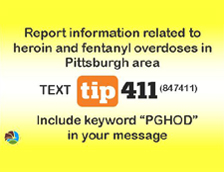 Protect yourself from fraud, and report suspected cases of financial fraud to local law enforcement.