Work Site Supervisor Sentenced To Probation With Home Detention For OSHA Violation Resulting In Employee Death
FOR IMMEDIATE RELEASE
February 15 , 2012
PITTSBURGH, Pa. - A resident of Rapid City, South Dakota, has been sentenced in federal court to three years probation and six months home detention with electronic monitoring on his conviction of willful violation of an OSHA regulation causing the death of an employee, United States Attorney David J. Hickton announced today.
Chief United States District Judge Gary L. Lancaster imposed the sentence on Robert Christopher Kennedy, 60.
According to the information provided to the court, Kennedy was the superintendent on a construction site building a motel near the Meadowlands exit on Interstate 79 in Washington County.  On Sat., Aug. 15, 2009, a roofer fell of the 40 foot high roof to his death.  As the job superintendent, Kennedy was considered an employer within the meaning of the Occupational Safety and Health Act (OSHA) and was responsible for enforcing the safety regulations of the Act.  Kennedy intentionally disregarded the OSHA safety regulations that required employees to be protected with anchored safety lines attached to harnesses. As a result the roofer, known to the U.S. Attorney's Office as CB, died from the injuries he suffered during the fall. Christopher Franc, d/b/a C.A. Franc, was under contract with Kennedy's employer, Hospitality Builders, Inc. to install the roof. Franc was on the roof and equally responsible for ensuring that the employees used the proper safety equipment.  As a result of his failure to do so, Franc was previously prosecuted and plead guilty for the same offense, willful violation of an OSHA regulation that caused the death of an employee.  Immediately after the fall that Saturday morning, Kennedy had a conversation with Christopher Franc that Franc understood to mean that before OSHA arrived to investigate, Franc needed to put fall protection in place so it would look like it was in place before the fall.  When the OSHA investigator arrived early Monday morning on the job site to interview Kennedy about the death, Kennedy mislead him to believe that fall protection was properly secured to the roof before the accident occurred by using pictures of the roof taken after the fall protection was secured.
Assistant United States Attorney Nelson P. Cohen is prosecuting this case on behalf of the government.
The Occupational Safety and Health Administration and the Federal Bureau of Investigation  conducted the investigation that led to the prosecution of Kennedy.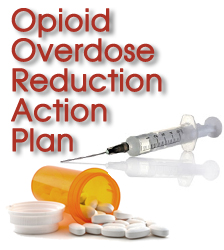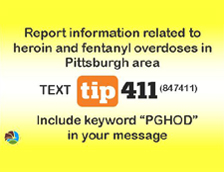 Protect yourself from fraud, and report suspected cases of financial fraud to local law enforcement.