Judge Sentences Le-Nature's Exec To 5 Years In Prison
FOR IMMEDIATE RELEASE
January 3, 2012
PITTSBURGH, Pa - A resident of Latrobe, Penn. and former Le-Nature's, Inc. executive has been sentenced in federal court to five years in prison to be followed by five years supervised release on her conviction for bank fraud, wire fraud, conspiracy  and aiding in the preparation of false income tax returns, United States Attorney David J. Hickton announced today.
Senior United States District Judge Alan N. Bloch imposed the sentence on Tammy Andreycak, 44.  The convictions resulted from the operations of Le-Nature's, Inc., the Latrobe, Pennsylvania producer of bottled water and other beverages that collapsed in bankruptcy in 2006.  Andreycak was the company's Director of Accounting.
According to information presented to the court, Andreycak created a second set of books at the direction of LeNature's CEO, Gregory J. Podlucky, that falsely made the company appear financially robust.  Fictitious sales, expenses and assets were recorded, which ultimately appeared on the company's financial statements and tax returns.  Instead of being financially strong, LeNature's was a house of cards, struggling to pay its bills.  Exemplifying the falsity of the company's records, its reported gross sales for 2005 in the amount of approximately $287 million included a total of nearly $247 million of fabricated sales documented by both false invoices and false deposit records.  The phony financial data compiled by Andreycak was used by LeNature's management to defraud lenders, including Wachovia Bank, NA and AIG Capital Equipment Finance.  Between these two, losses amounted to approximately $261 million, for which Andreycak accepted responsibility in her guilty plea.
Prior to imposing sentence, Judge Bloch stated that the sentence reflects Andreycak's central role in the scheme, but includes a substantial reduction for her assistance to authorities.  In addition to the jail sentence, Judge Bloch ordered Andreycak to pay restitution in the amount of $261 million.
Assistant United States Attorneys James Y. Garrett and Robert S. Cessar prosecuted the case on behalf of the government.
U.S. Attorney Hickton commended Thomas Czerski of the Internal Revenue Service, Criminal Investigation and Gregg Fiorina, David Gealey, Mark Venanzi, Pat Hanlon and Ken Gournic of the United States Postal Inspection Service for the investigation leading to the successful prosecution of Andreycak.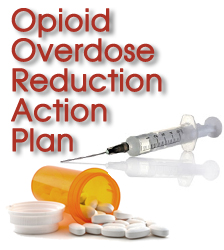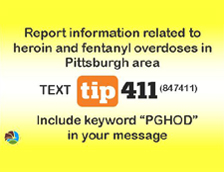 Protect yourself from fraud, and report suspected cases of financial fraud to local law enforcement.