Le-Nature's Defendants To Spend 5 Years in Prison
FOR IMMEDIATE RELEASE
January 10, 2012
PITTSBURGH, Pa. - A resident of Greensburg, Penn., and a resident of Charlotte, NC, have been sentenced in federal court to five years in prison to be followed by three years supervised release on their conviction for mail fraud, United States Attorney David J. Hickton announced today.
Senior United States District Judge Alan N. Bloch imposed the sentence on Jonathan E. Podlucky, 37, of Greensburg, Penn., and Donald Pollinger, 68, of Charlotte, North Carolina. The conviction resulted from their role in the management of Le-Nature's, Inc., a bottled water producer that collapsed in bankruptcy in late 2006.
According to information presented to the court, the defendants aided Gregory Podlucky in causing false financial statements summarizing the business activity and financial condition of Le-Nature's to be communicated to investors and lenders.  Phony documents were created and procured, and used to mislead external auditors to find that the company's false financial statements were accurate. Lenders and investors who relied on the false information were allegedly defrauded by the defendants of approximately $806 million during the scheme.  The scheme ended in late October 2006, around the time Le-Nature's became involved in bankruptcy proceedings.
Jonathan Podlucky was the production manager of LeNature's and he facilitated the financing for the expansion of an existing plant and the construction of a new plant in Arizona by exaggerating production volumes to stock holders and lenders.  Donald Pollinger was an independent equipment vendor who signed false audit confirmations of deposits which were provided to auditors.
Judge Bloch found that the evidence showed the loss caused by the defendants' role in the scheme was $661 million and ordered restitution in that amount.  Judge Bloch further stated that a five-year sentence was needed to deter those who look at a prison sentence as part of a cost of benefit analysis in fraud cases.  A lengthy sentence promotes respect for the law.
Assistant United States Attorneys James Y. Garrett and Robert S. Cessar prosecuted this case on behalf of the government.
U.S. Attorney Hickton commended Thomas Czerski of the Internal Revenue Service, Criminal Investigation and Gregg Fiorina, David Gealey, Mark Venanzi, Pat Hanlon and Ken Gournic of the United States Postal Inspection Service for the investigation leading to the successful prosecution of Podlucky and Pollinger.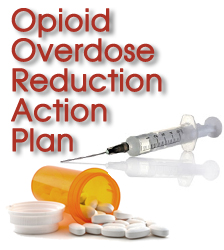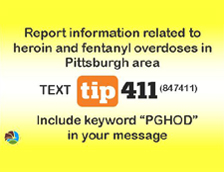 Protect yourself from fraud, and report suspected cases of financial fraud to local law enforcement.