Natrona Heights Man Charged In Fraud Scheme
FOR IMMEDIATE RELEASE
July 17, 2012
PITTSBURGH, Pa. - A resident of Allegheny County, Pa., has been indicted by a federal grand jury in Pittsburgh on charges of mail fraud and bankruptcy fraud, United States Attorney David J. Hickton announced today.
The four-count indictment named Andrew A. Demasi, 62, of Natrona Heights, Pa., as the sole defendant.
According to the indictment, Demasi and another individual operated a business known as A & R Services, Inc., from an apartment at Washington Place, Pittsburgh, Pa. On behalf of A & R Services, Demasi and his partner negotiated the purchase, sale, and delivery of linens, sports-related merchandise, and novelty items. During the period April 2007 through September 2007, Demasi and his partner devised and executed a scheme to defraud manufacturers, wholesale distributors, and interstate shipping companies of money and property. The fraud scheme included obtaining merchandise for resale on A & R Services behalf by applying for extensions of credit from the various manufacturers, wholesalers, and shipping companies based on false financial information provided by Demasi and his partner.
The indictment charges that on Aug. 3, 2007, Sept. 4, 2007, and Sept. 6, 2007, Demasi and his partner, in executing the scheme, obtained Steelers and Buffalo Bills sports merchandise, delivered by interstate carriers FedEx and UPS, from wholesalers identified as Pro Specialities Group of San Diego, Calif., Sports Coverage of Dallas, Texas, and Eagles Wings of St. Cloud, Fla., based upon credit extended upon materially false financial information about the financial health and history of A & R Services, Inc. Demasi and his partner had no intention of paying for the merchandise or its shipment after receipt.
The indictment further charges that on Sept. 4, 2007, Demasi filed a voluntary Chapter 7 bankruptcy petition with the United States Bankruptcy Court for the Western District of Pennsylvania for the purposes of executing and concealing the fraud scheme.
The law provides for a maximum total sentence of 65 years in prison, a fine of $1,000,000, or both. Under the Federal Sentencing Guidelines, the actual sentence imposed would be based upon the seriousness of the offenses and the prior criminal history, if any, of the defendant.
Assistant United States Attorney Carolyn J. Bloch is prosecuting this case on behalf of the government.
The Federal Bureau of Investigation conducted the investigation leading to the indictment in this case.
An indictment is an accusation. A defendant is presumed innocent unless and until proven guilty.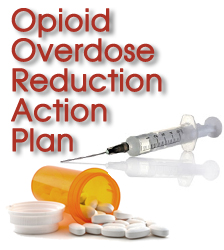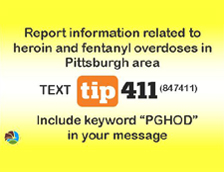 Protect yourself from fraud, and report suspected cases of financial fraud to local law enforcement.