U.S. Attorney's Office and IRS Criminal Investigation Announce
Tax Return Identity Theft Tipline
FOR IMMEDIATE RELEASE
June 14, 2012
Working Group Created To Combat Tax Return Identity Theft in Western Pennsylvania
PITTSBURGH, Pa. - United States Attorney David J. Hickton and IRS-Criminal Investigations Acting Special Agent in Charge Sybil Smith have announced the creation of a local tip line to receive information specifically as it relates to suspected Tax Return Identity Theft in Western Pennsylvania. The tip line number is 412-395-4973 and is a message-only system housed at the IRS-Criminal Investigation offices in Pittsburgh.
Callers who leave a message will receive a return call from a special agent within 24 to 48 hours.
What is Tax Return Identity Theft?
Tax Return Identity Theft occurs when someone uses a legitimate taxpayer's identity to fraudulently file a tax return and claim a refund. Taxpayer may not even be aware that they were victims of identity theft until the IRS notifies them that more than one tax return was filed using the same Social Security number.
What to do if your tax records were affected by identity theft?
There are two important calls a victim of Tax Return Identity Theft should make:

First, if a taxpayer receives a notice via U.S. mail from the IRS indicating identity theft, they should follow the instructions in that notice.
Please note the IRS does not send such notices to taxpayers via e-mail, only U.S. mail. A taxpayer who believes they are at risk of identity theft due to lost or stolen personal information should contact the IRS Identity Protection Specialized Unit at 800-908-4490 so the agency can take action to secure their tax account. The taxpayer will be asked to complete the IRS Identity Theft Affidavit, Form 14039, and follow the instructions on the back of the form based on their situation. Taxpayers looking for additional information can consult the Taxpayer Guide to Identity Theft or the IRS Identity Theft Protection page on the IRS website.
Second, and equally important, a victim or citizen with information about tax fraud related identity theft occurring in Western Pennsylvania should call the local tip line (412-395- 4973). The U.S. Attorney's Office, IRS-Criminal Investigation Unit and Postal Inspection Service will be working quickly to address this type of fraud.
"Law abiding citizens expect the government to hold accountable those who use deceit and fraud to line their pockets with money, especially when that fraud represents false and fictitious refunds," said Special Agent in Charge Smith. U.S. Attorney Hickton added, "The creation of this tip line should serve as a warning that quick investigative action and tough punishment awaits someone who violates the integrity of our nation's tax system."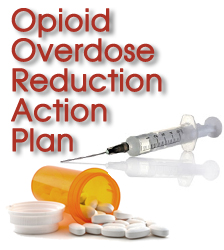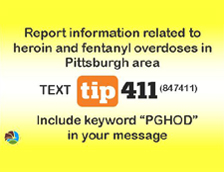 Protect yourself from fraud, and report suspected cases of financial fraud to local law enforcement.