Attorney Pleads Guilty in Mortgage Fraud Scheme
FOR IMMEDIATE RELEASE
March 29, 2012
PITTSBURGH, Pa. - A resident of Wilkinsburg, Pa., pleaded guilty in federal court to a charge of mail and wire fraud conspiracy, United States Attorney David J. Hickton announced today.
Sabrina Spetz, 35, pleaded guilty to one count before United States District Judge Cathy Bissoon.
In connection with the guilty plea, the court was advised that Spetz, who is an attorney, conspired to commit mail and wire fraud from February 2009 to June 2010. As alleged in the Information, Spetz helped to operate the Closing Company of PA, which was an entity that closed real estate transactions. As part of the closing process, the closing agent is typically directed to pay liabilities associated with the property serving as collateral for the loan. Rather than paying those liabilities, Spetz and her co-conspirator diverted some of those funds for their personal benefit and to invest in another business venture. When audited by the title insurance company, the Information alleges that Spetz provided the title insurance company with a fraudulently altered bank statement that concealed the entries related to the diversion of funds.
Judge Bissoon scheduled sentencing for July 20, 2012. The law provides for a total sentence of 20 years in prison, a fine of $250,000, or both. Under the Federal Sentencing Guidelines, the actual sentence imposed is based upon the seriousness of the offense and the criminal history, if any, of the defendant.
Assistant United States Attorney Brendan T. Conway is prosecuting this case on behalf of the government.
The Mortgage Fraud Task Force conducted the investigation leading to the Information in this case. The Mortgage Fraud Task Force is comprised of investigators from federal, state and local law enforcement agencies and others involved in the mortgage industry. Federal law enforcement agencies participating in the Mortgage Task Force include the Federal Bureau of Investigation; the Internal Revenue Service - Criminal Investigation; the United States Department of Housing and Urban Development, Office of Inspector General; the United States Postal Inspection Service; and the United States Secret Service. Other Mortgage Fraud Task Force members include the Allegheny County Sheriff's Office; the Pennsylvania Attorney General's Office, Bureau of Consumer Protection; the Pennsylvania Department of Banking; the Pennsylvania Department of State, Bureau of Enforcement and Investigation; and the United States Trustee's Office.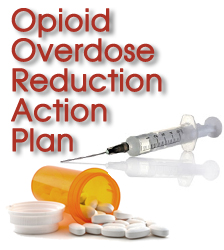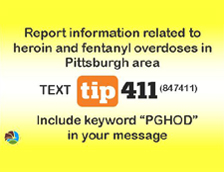 Protect yourself from fraud, and report suspected cases of financial fraud to local law enforcement.