Erie Couple Plead Guilty In Connection With Conspiracy To Distribute More Than 80,000 Prescription Hydrocodone Pills
FOR IMMEDIATE RELEASE
May 11, 2012
ERIE, Pa. - Two residents of Erie, Pennsylvania, pleaded guilty in federal court to charges of violating federal drug laws, United States Attorney David J. Hickton announced today.
Nicole Marie Velez, 30, and Richard Edward Velez, 32, each pleaded guilty to one count before Senior United States District Judge Maurice B. Cohill, Jr. Nicole Marie Velez pleaded guilty to unlawfully acquiring the controlled substance Hydrocodone from a local pharmacy, and Richard Velez pleaded guilty to conspiring to distribute the controlled substance.
In connection with the guilty pleas, the court was advised that while Nicole Velez was employed as a pharmacy technician at the Yorktown Centre Giant Eagle pharmacy in Erie, she unlawfully obtained multiple dosage units of Hydrocodone and unlawfully conspired with her husband, Richard Velez, to distribute the Hydrocodone pills to other individuals in the Erie area. The court was advised that, while employed as a pharmacy technician, from January 2009 through February 2010, Nicole Velez stole more than 80,000 dosage units of a combination of Schedule III Hydrocodone and acetaminophen, and took steps to conceal her theft. As part of the conspiracy to distribute, the 80,000 hydrocodone pills were then distributed to others by Richard Velez. On February 2, 2010, a search warrant was executed at the Velez's home in Erie, Pennsylvania, and among other items, Narcotics Agents with the Pennsylvania Attorney General's Bureau of Narcotics Investigation seized numerous large, empty, Giant Eagle, hydrocodone stock pill containers. Also seized, and forfeited to the Commonwealth of Pennsylvania, was $4917.00 in cash and the couple's 2002 Chevrolet Tahoe, Z71 sport utility vehicle.
Judge Cohill scheduled sentencing for October 9, 2012. The law provides for a total sentence of 4 years in prison, a fine of $250,000, or both for Nicole Velez and a total sentence of 10 years in prison, a fine of $250,000, or both for Richard Velez. Under the Federal Sentencing Guidelines, the actual sentence imposed is based upon the seriousness of the offense and the criminal history, if any, of the defendants.
Pending sentencing, the court continued Nicole Velez on bond and Richard Velez remains detained in federal custody.
Assistant United States Attorney Marshall J. Piccinini is prosecuting this case on behalf of the government.
The Pennsylvania Attorney General's Office, Bureau of Narcotics Investigation conducted the investigation that led to the prosecution of Nicole and Richard Velez.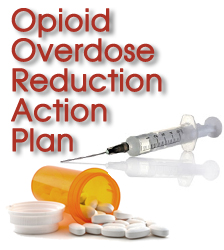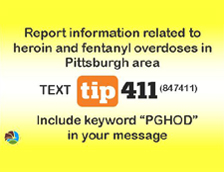 Protect yourself from fraud, and report suspected cases of financial fraud to local law enforcement.