U.S. Attorney Announces Cybersecurity Conference Oct. 29 at University of Pittsburgh
FOR IMMEDIATE RELEASE
October 1, 2012
Conference to address current trends and emerging threats; response to incidents of cybercrime
PITTSBURGH, Pa. - The Western Pennsylvania 2012 Cybersecurity Conference will take place on Monday, October 29, 2012, from 8:30 a.m. to 5:00 p.m., at the University Club on the campus of the University of Pittsburgh, United States Attorney David J. Hickton announced today. The 2012 Cybersecurity Conference will provide a forum for experts in the field of cybersecurity, analysts, investigators, prosecutors and private industry professionals to discuss current and emerging trends in cybercrime; examine their impact on national security; and determine how to mitigate the growing cyber threat.
Conference partners include the U.S. Attorney's Office, the University of Pittsburgh, the Federal Bureau of Investigation, the United States Secret Service and the InfraGard Alliance.
"Public interest in cybersecurity is profound due to the electronic hoax bomb threats received by our universities last Spring and the recent attacks on banking systems," said U.S. Attorney Hickton. "This conference is an opportunity to examine the threats we face; to showcase the many resources we have in Western Pennsylvania; and, to demonstrate our region's commitment to reduce the cyber threat and to improve our resilience to cyber incidents."

Industry, academic and government experts in privacy and cybersecurity will present at the conference. Confirmed speakers include: Mark Sullivan, Director, United States Secret Service; Lisa Monaco, Assistant Attorney General for National Security at the U.S. Department of Justice; Joseph M. Demarest, Director of the Cyber Division, Federal Bureau of Investigation; Evan F. Kohlmann, Senior Partner Flashpoint Global Partners; Adam Myers, Director of Intelligence, CrowdStrike; and Richard Boscovich, Asst. General Counsel, Microsoft's Digital Crime Unit.

Through engaging presentations and informative discussions, speakers will review current trends in cyber threats and cyber attacks on digital infrastructure; provide guidance on incident response and ways that private industry can work effectively with law enforcement when they become aware of a cybercrime; review recent federal cybercrime investigations and prosecutions; and discuss the importance of information sharing.
The conference is free of charge. Participation is limited to 200. Advance registration is required.
To register email your name, employer, title, address and phone number to:
USAPAW-2012CyberConference@usdoj.gov. Registrants will receive an email confirming their participation prior to the conference.
President Obama designated October as National Cybersecurity Awareness Month (NCSAM). NCSAM is designed to engage and educate public and private sector partners through events and initiatives with the goal of raising awareness about cybersecurity and increasing the resiliency of the nation in the event of a cyber incident.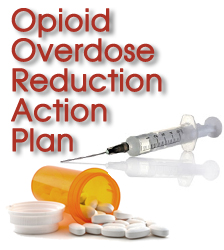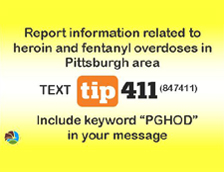 Protect yourself from fraud, and report suspected cases of financial fraud to local law enforcement.