Pittsburgh Man Admits Transporting Stolen Metals from Pennsylvania to Texas
FOR IMMEDIATE RELEASE
October 1, 2012
PITTSBURGH - A resident of Pittsburgh, Pa., pleaded guilty in federal court to a charge of interstate transportation of stolen goods, United States Attorney David J. Hickton announced today.
On Sept. 27, 2012, David Michael Spaid, 56, pleaded guilty to one count before United States District Judge Arthur J. Schwab.
In connection with the guilty plea, the court was advised that Spaid did unlawfully transport, transmit and transfer and cause to be transported, transmitted and transferred in interstate commerce from AAA Scrap Metal, in the State of Pennsylvania to ECS Refining Texas LLC, in the State of Texas, certain goods that were stolen, converted and taken by fraud, namely, nickel briquettes, of the value of $5,000 or more, knowing the same to have been stolen, converted and taken by fraud.
On or about Oct. 14, 2011, two employees of the Allegheny Ludlum plant in Harrison Township, Kenneth Hill and Timothy Angely, stole four "super sacks" of nickel that had been shipped to Allegheny Ludlum from Russia via Baltimore, Md. The nickel weighed in excess of 17,000 lbs. and had a value of approximately $151,000. Hill and Angely transported the stolen nickel to a nearby open field where it was picked up by a driver working for David Michael Spaid at AAA Scrap Metal, located in Pittsburgh, Pa. Spaid negotiated the purchase of the stolen nickel from PJ Eberhardt, who worked in conjunction with Hill and Angely. Spaid would "front" Eberhardt with $30,000, and then pay an additional amount according to a prearranged formula for the value of the nickel after Spaid was able to sell the stolen nickel to a buyer. In this case, Spaid sold the nickel briquettes to ECS Refining in Terrell, Texas, and the nickel was shipped out by Spaid's company in the Western District of Pennsylvania to Texas at his direction on approximately Oct. 21, 2011. Spaid has indicated to the Pennsylvania State Police, who interviewed him, that this shipment of stolen nickel was the last of at least nine that he received from Eberhardt.
Judge Schwab scheduled sentencing for Feb. 15, 2013, at 8:30 a.m. The law provides for a total sentence of 10 years in prison, a fine of $250,000, or both. Under the Federal Sentencing Guidelines, the actual sentence imposed is based upon the seriousness of the offense and the criminal history, if any, of the defendant.
Pending sentencing, the court continued Spaid on bond.
Assistant United States Attorney James T. Kitchen is prosecuting this case on behalf of the government.
The Immigration and Customs Enforcement conducted the investigation that led to the prosecution of Spaid.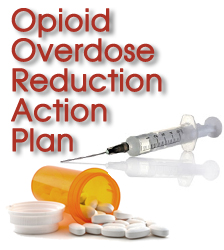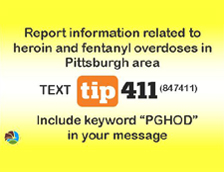 Protect yourself from fraud, and report suspected cases of financial fraud to local law enforcement.