U.S. Attorney Announces Program for Cybersecurity Conference Oct. 29 at University of Pittsburgh
FOR IMMEDIATE RELEASE
October 16, 2012
PITTSBURGH, Pa. - United States Attorney David J. Hickton today announced the working agenda for the Western Pennsylvania 2012 Cybersecurity Conference scheduled for Mon., Oct. 29, 2012, from 8:30 a.m. to 5:00 p.m., at the University Club on the campus of the University of Pittsburgh.
Mark Sullivan, Director of the United States Secret Service, will offer the opening keynote address.
Jenny Durkan, United States Attorney for the Western District of Washington and Chair of the Justice Department's Cybercrime and Intellectual Property Enforcement Advisory Group, will deliver the luncheon keynote remarks. Several panel discussions will examine topics including the cyber challenge; understanding contemporary cyberthreats; innovative ways to address cybercrime; and the value of industry-law enforcement sharing. Key panelists include: Joseph M. Demarest, Asst. Director of the Cyber Division, Federal Bureau of Investigation; Adam Myers, Director of Intelligence, CrowdStrike; Richard Boscovich, Assistant General Counsel, Microsoft's Digital Crimes Unit; John A. Wisniewski, Director, Investigative Services Group, PNC Financial Services Group; Joel Townsend, Global Financial Crimes Compliance - Fraud Investigations Group, Bank of America; and Aaron Hackworth, Director of Malware Analysis, Dell Secureworks. Adam S. Hickey, Counsel for the National Security Division, U.S. Department of Justice, will examine the national security challenge and Evan F. Kohlmann, Partner, Flashpoint Global Partners, will discuss the use of social media by foreign terrorist organizations.
The conference is free of charge and includes lunch. Participation is limited. Advance registration is required.
To register for the conference, email your name, employer, title, address and phone number to: USAPAW-2012CyberConference@usdoj.gov.
Registrants will receive an email confirming their participation prior to the conference.
Conference partners include the U.S. Attorney's Office, the University of Pittsburgh, the Federal Bureau of Investigation, the United States Secret Service, the InfraGard Alliance and the Pittsburgh Business Coalition for Homeland Security.
President Obama designated October as National Cybersecurity Awareness Month (NCSAM).
NCSAM is designed to engage and educate public and private sector partners through events and initiatives with the goal of raising awareness about cybersecurity and increasing the resiliency of the nation in the event of a cyber incident.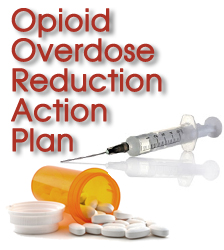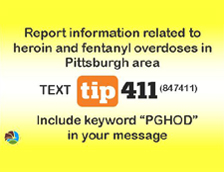 Protect yourself from fraud, and report suspected cases of financial fraud to local law enforcement.