Repeat Drug Dealer Convicted
FOR IMMEDIATE RELEASE
October 23, 2012
PITTSBURGH, Pa. - After deliberating for six hours, a federal jury on Monday found Andre Allen Williams guilty of violating federal narcotic laws, United States Attorney David J. Hickton announced today.
Andre Allen Williams, 42, of Pittsburgh, Pa., was tried before Senior United States District Judge Alan N. Bloch in Pittsburgh.
According to Assistant United States Attorney Ross E. Lenhardt, who prosecuted the case, the evidence presented at trial established that Williams brought over $146,000 in cash to a drug deal involving five kilograms of cocaine. Recorded conversations played for the jury showed that this deal was a prelude to another 20-kilogram cocaine deal between Williams and his Mexican-born co-defendants Mario Soto and Emilo Carmona-Cepeda. The evidence also showed that Williams and his girlfriend, Marquetta Mitchell, were traveling with Carmona-Cepeda from Pittsburgh to Texas 2 1/2 weeks earlier when police stopped them in Tennessee. The vehicle driven by Carmona-Cepeda was found to have nearly $220,000 hidden inside - mostly within secret compartments in the headliner of the vehicle.
At the time of the incidents, Williams was on Federal Supervised Release after serving over 10 years of a prior 211 month federal sentence. Williams was previously convicted in the federal district court in the Northern District of West Virginia of Conspiracy to Possess with Intent to Deliver over 2 kilograms of Cocaine, Money Laundering and Possessing a Firearm in Furtherance of his drug crime. Williams was also violating his Supervised Release by leaving the Pittsburgh area without the permission of his Federal Probation Officer, Tara Kessler. Williams has been previously sanctioned by the court for being found in Tennessee, Missouri and Oklahoma without permissionsometimes in the company of other felons.
Williams' criminal history also includes conspiracy, drug, theft and other convictions.
Soto, Carmona-Cepeda and Mitchell all pleaded guilty and are serving lengthy federal sentences.
Judge Bloch scheduled sentencing for April 25, 2012 at 12:30 p.m. The law provides for a total sentence of not less than 20 years and up to life in prison, a fine of up to $10,000,000, or both. Under the Federal Sentencing Guidelines, the actual sentence imposed is based on the seriousness of the offense and the criminal history of the defendant.
The Drug Enforcement Administration conducted the investigation that led to the prosecution of Andre Williams with the valuable assistance of the Immigration and Customs Enforcement Agency as well as local police officers from Coraopolis, Findlay Township, Robinson Township, Canonsburg, Monroeville, Wilkins Township and the 21st Drug Task Force in Tennessee.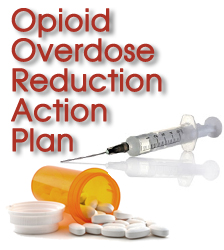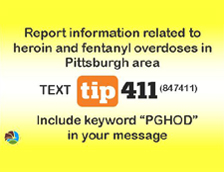 Protect yourself from fraud, and report suspected cases of financial fraud to local law enforcement.