Officials Announce Federal Veterans Treatment Court for Western Pennsylvania
FOR IMMEDIATE RELEASE
October 31, 2012
PITTSBURGH - A new approach to justice involving veterans is coming to the United States District Court for the Western District of Pennsylvania.
Veterans Treatment Court is a collaboration among the U.S. District Court for the Western District of Pennsylvania, the United States Attorney's Office, the Federal Public Defender's Office, the U.S. Office of Probation and Pre-trial Services, and the U.S. Department of Veterans Affairs. The goal of the court is to ensure that qualified veterans in the federal justice system receive the help they need to successfully reintegrate into society.
According to Chief U.S. District Court Judge Gary L. Lancaster, "The Court will be an essential participant in the Veterans Treatment Court program, providing intense oversight of participants and ensuring that wrap-around support services are provided for those veterans who will be reentering society through supervised release." Judge Lancaster has designated two members of the Court - U.S. District Court Judges Mark Hornak and Kim Gibson - to assist in the development and operation of this program.
"Men and women who have given so much to our country are increasingly finding themselves entangled in the criminal justice system due to mental health and substance dependency issues that relate to their military service," said U.S. Attorney David J. Hickton. "Through the Veterans Treatment Court, we will be better able to address readjustment and reintegration for justice-involved military veterans."
"The U.S. Probation Office in cooperation with the District Court, U.S. Attorney's Office, Public Defender's Office, the Veterans Administration, mentors and others are excited to collaborate in the successful reentry of veterans into their communities. I view it as an honor to assist veterans, who, after serving our Country selflessly, are working to become productive members of society," added Belinda M. Ashley, Chief U.S. Probation Officer.
"It is with great pleasure that the Veterans Justice Outreach office at VA Pittsburgh Healthcare System has partnered with the United States Attorney's Office for the Western District of Pennsylvania to launch a Veterans Treatment Court," said Keather L. Likins, MSSW, LSW, a Veteran's Justice Outreach Specialist for the VA Pittsburgh Healthcare System. "This partnership will assist Veterans with treatment options at VA-Pittsburgh and expand the outreach for justice-involved veterans."
Ongoing Judicial interaction and monitoring of veterans is a critical component of the specialty court program. Entry into the program must be approved by a District Court Judge. Others monitoring the veteran's progress will include an Assistant U.S. Attorney, a Federal Public Defender, a U.S. Probation and Parole Officer; a Veterans Justice Outreach Program worker and a community volunteer mentor. The Veteran Justice Outreach program worker will ensure that the veteran is leveraging housing, training, transportation, and treatment for substance abuse and mental health issues, to which they are entitled. Volunteer veteran mentors will provide emotional, psychological and social support.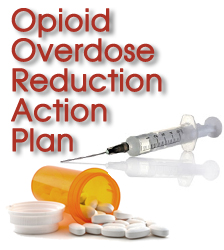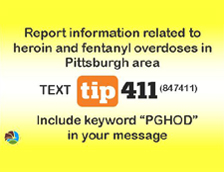 Protect yourself from fraud, and report suspected cases of financial fraud to local law enforcement.