U.S. Attorney's Office Kicks Off 'Medicine Abuse Project' Initiative
FOR IMMEDIATE RELEASE
September 24, 2012
PITTSBURGH – The U.S. Attorney's Office for the Western District of Pennsylvania kicked off its promotion of the Partnership at Drugfree.org's 'Medicine Abuse Project' on Sept. 24, 2012, with the announcement of the sentencing of Dr. Oliver Herndon, a medical doctor who prescribed powerful painkillers for no legitimate medical purpose and committed health care fraud. Herndon was sentenced today to serve 11 years and three months in federal prison.
The Western District of Pennsylvania, one of 94 U.S. Attorneys' offices, is teaming up with "The Partnership" which aims to curb the abuse of medicine while encouraging parents and the public to take action. A primary focus of the initiative will be to educate communities about the dangers of abusing prescription and over-the-counter medicines.
"That young people consider prescription drug abuse as a 'low risk' way to get high is disturbing," said U.S. Attorney David J. Hickton. "And the fact that the majority of those 12 and older who abused pain relievers in the past year obtained them from friends and family for free, including from their home medicine cabinets, should be cause for alarm. We support the Medicine Abuse Project in its goal to prevent teens from abusing medicine and to educate the public on ways to properly dispose of unused, unwanted or expired prescription drugs."
"We are deeply grateful to the United States Attorneys' Offices around the nation for joining this collaborative Project to effectively address the intentional abuse of prescription and over-the-counter cough medicine," said Steve Pasierb, President and CEO of The Partnership at Drugfree.org. "The U.S. Department of Justice has been an active supporter of our innovative community-based prevention programs. Forging new relationships with partners in the federal criminal justice community is a significant strategic step forward as we build a sustained public/private initiative. The influential voice of U.S. Attorneys' Offices will help greatly in educating parents and teens about the significant and largely underestimated risks of medicine abuse."
In conjunction with the campaign, the Western District of Pennsylvania will also be working with the Drug Enforcement Administration (DEA) to promote their National Prescription Drug Take-Back Day on Sept. 29, 2012. This will be DEA's fifth time collecting unused, unneeded, and expired prescription drugs. To date the agency has received 1.5 million pounds, or 774 tons, of prescription drugs from the public.
For more information, please visit www.drugfree.org.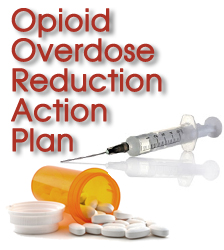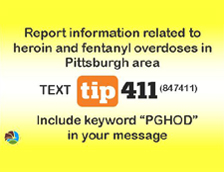 Protect yourself from fraud, and report suspected cases of financial fraud to local law enforcement.