LAW ENFORCEMENT AND COMMUNITY SAFETY AWARENESS CONFERENCE
UNITES ENTITIES IN FIGHT AGAINST VIOLENT CRIME
FOR IMMEDIATE RELEASE
September 26, 2012
Police, Educators, Social Service Providers, Community Leaders to gather 9/28 in Cranberry
PITTSBURGH - Hundreds of law enforcement members, school administrators, human services professionals and community leaders from Western Pennsylvania will assemble this week to discuss violent crime reduction strategies and school safety. The annual Law Enforcement and Community Safety Awareness Conference will be held Fri., Sept. 28, 2012, from 8:30 a.m. until 4:00 p.m., at the Regional Learning Alliance Center at Cranberry Woods, located at 850 Cranberry Woods Drive, in Cranberry Township.
The objective of the conference is to enhance partnerships toward effectively combating gun-, gang- and drug-related crime and to develop methods of information sharing and case development. This year's agenda includes:
8:30 a.m.
Welcome Remarks:
David J. Hickton, United States Attorney
Doug Perdue, Special Agent in Charge. FBI
8:45 a.m.
"Safe Schools and Healthy Students"
Presented by Lt. Col. Dave Grossman for the public.
Col. Grossman is one of the world's leading experts on the causes of violent crime. He is the author of the critically acclaimed book, Stop Teaching Our Kids to Kill, has testified before US Senate and US Congressional Committees, and has written numerous encyclopedia entries on the subject of violence and aggression.
8:45 a.m.
"Characteristics of Armed Gunmen"
Presented by Mr. Richard Hobson for law enforcement only.
Mr. Hobson, is retired from the Metropolitan Police Department, Washington D.C. His assignments included patrol operations, crime scene investigations, criminal investigations, tactical and undercover operations, and task force development, operations and management. Using interactive training materials, this course seeks to heighten a law enforcement officer's awareness to the subtle characteristics common to street-level criminal gunmen.
The Law Enforcement and Community Safety Awareness Conference is an example of how federal, state and local law enforcement agencies and community members can join together in the fight against violent crime. The various agencies participating in the summit may have different missions but share in the effort and responsibility to make communities safer.
The conference is co-sponsored by: the United States Attorney's Office, Project Safe Neighborhoods, the Bureau of Alcohol, Tobacco, Firearms and Explosives, the Federal Bureau of Investigation, the Pennsylvania State Police, the Pennsylvania Commission on Crime and Delinquency, and the Boys & Girls Clubs of Western Pennsylvania.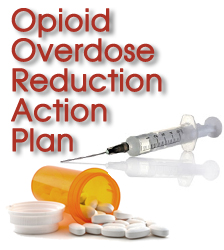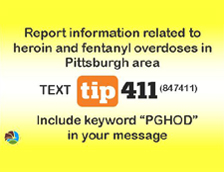 Protect yourself from fraud, and report suspected cases of financial fraud to local law enforcement.