Restaurateur Pleads Guilty to Tax Fraud
FOR IMMEDIATE RELEASE
September 28, 2012
PITTSBURGH, Pa. - A resident of Pittsburgh, Pa., pleaded guilty in federal court to a charge of tax fraud, United States Attorney David J. Hickton announced today.
Thomas N. Liadis, Sr. pleaded guilty to one count before Chief United States District Judge Gary L. Lancaster.
In connection with the guilty plea, the court was advised that Liadis was the owner of the Grecian Isles local chain of Greek restaurants in the Pittsburgh area, with locations at the PPG Building, US Steel Tower, and Station Square. In 2010, Liadis was targeted in a proactive IRS investigation into restaurant owners that were not reporting their gross receipts accurately to the IRS. At that time, Liadis had listed his restaurants for sale and in order to sell his restaurants, was disclosing each restaurants' total revenue. As part of the undercover investigation, these figures were compared with the numbers disclosed in Liadis's IRS 1040 tax returns, and discovered to be significantly higher. During the undercover operation, Liadis provided records to an IRS agent posing as a prospective buyer that supported the higher figures that were reported as part of the sale of the business, and not the numbers reported on Liadis' prepared tax returns. Liadis further admitted to the IRS undercover agent that he under-reported income to the IRS. A search warrant was executed at Liadis' businesses and residence and records were seized. The records indicating the actual gross receipts for Liadis' businesses were recovered. Comparison of Liadis' business records with his IRS filings for the tax years 2007, 2008, and 2009 indicate that Liadis underreported a total of $1,011,369 of receipts resulting in a tax loss of $103,706. Specifically, on or about April 15, 2010, Thomas Liadis filed his United States Individual Income Tax Return Form 1040 for the 2009 tax year, which was verified by him in a written declaration that it was made under the penalties of perjury and filed with the Internal Revenue Service, that declared that the Gross Receipts of the Island Café at Station Square was $121,791.00 when in fact records obtained from Liadis indicated that his true Gross Receipts for Island Café in 2009 were $414,076.51.
Judge Lancaster scheduled sentencing for Jan. 25, 2013, at 11 a.m. The law provides for a total sentence of three years in prison, a fine of $250,000, or both. Under the Federal Sentencing Guidelines, the actual sentence imposed is based upon the seriousness of the offense and the criminal history, if any, of the defendant.
Pending sentencing, the court continued Liadis on bond.
Assistant United States Attorney James T. Kitchen is prosecuting this case on behalf of the government.
The Internal Revenue Service (IRS) conducted the investigation that led to the prosecution of Liadis.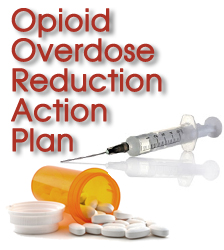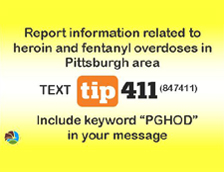 Protect yourself from fraud, and report suspected cases of financial fraud to local law enforcement.