Judge Sentences Bucketlist Bandit to 135 Months in Prison
FOR IMMEDIATE RELEASE
August 15, 2013
ERIE, Pa. - A former resident of Pensacola, Florida, has been sentenced in federal court to 135 months in prison and ordered to make restitution to the banks involved on his conviction of bank robbery, United States Attorney David J. Hickton announced today.
Chief United States District Judge Sean M. McLaughlin imposed the sentence on Michael Eugene Brewster, 54.
According to information presented to the court, between June 21, 2012 and September 10, 2012, Brewster robbed eleven banks across the nation. In the course of the bank robbery spree Brewster used a similar method of operation and entered each bank, without being disguised, wore similar clothes, carried a dark leather notebook, presented demand notes containing similar threatening language to each of the victim tellers, and left the scene driving a 2009 black SUV, which Brewster had stolen in Pensacola, Florida. In his last bank robbery in Erie, Pennsylvania, on September 10, 2012, Brewster entered the Huntington National Bank, located at 2185 West 12th Street and presented a demand note, claiming that he had a gun and that the teller had one minute to comply. Brewster then claimed to the teller that he had cancer and did not care what happened. Brewster obtained bank proceeds and fled the area in a black SUV. Bank surveillance images and images from area surveillance cameras clearly depicted Brewster and the vehicle he used. Comparing the Erie Huntington Bank surveillance photographs with those from the ten other bank robberies that had occurred throughout the United States confirmed that each robbery had been committed by the same person. On September 12, 2012, the FBI received a tip that the bank robber depicted in the surveillance photographs was Brewster. A review of Brewster's Florida driver's license confirmed Brewster's identity as the bank robber. In addition, evidence disclosed that an arrest warrant had been issued for Brewster alleging that he had stolen a black Chevy Captiva SUV in Pensacola, Florida on June 11, 2012. Once Brewster's identity had been established in the Erie, Pennsylvania robbery, the FBI and law enforcement partners in the jurisdictions of the other ten bank robberies confirmed his identity in those cases as well.
Brewster entered the Chase Bank at 5250 Wadsworth Boulevard in Arvada, Colorado on June 21, 2012, the Chase Bank at 1484 South Milton Road in Flagstaff, Arizona on June 27, 2012; and the Ireland Bank at 486 Yellowstone Avenue in Pocatello, Idaho on July 6, 2012, and obtained federally insured funds after presented a threatening note demanding money. In Roy, Utah on July 6, 2012, Brewster entered the Wells Fargo Bank located at 5603 South 1900 West, and obtained money after presenting a threatening demand note claiming that he had only four months to live. In Winston-Salem, North Carolina on July 20, 1012, Brewster entered a Bank of America at 1209

Silas Creek Parkway and presented a threatening demand note indicating that he had nothing to lose and threatening to come back after the teller if any silent alarm was activated. Brewster obtained no money from the Wells Fargo Bank. Then, at the Regions Bank at 360 West State Road 436 in Altamonte Springs, Florida on July 27, 2012, the BB&T bank at 2120 Gunbarrel Road in Chattanooga, Tennessee on August 3, 2012; the PNC bank at 2217 West Market Street in Bloomington, Illinois on August 17, 2012; the Lamdmark bank at 202 North Stadium Boulevard in Colombia, Missouri on August 29, 2012; and the Lindell bank at 4521 Highway K in O'Fallon, Missouri on August 30, 2012, Brewster obtained money after presenting threatening demand notes, including a claim that he was armed with a gun.
On September 13, 2012, a police officer with the Roland Police Department in Roland, Oklahoma conducted a traffic stop of a black, 2009, Chevy Captiva vehicle and identified Brewster as the driver and sole occupant. A fake Utah license plate had been affixed to the vehicle. A computer check of Brewster's name revealed Brewster's outstanding arrest warrant in Pensacola, Florida for allegedly stealing the Chevy Captiva vehicle. Brewster was then taken into custody and was found to be in possession of money from the Erie, Pennsylvania Huntington bank robbery. Among other items located in the Captiva vehicle was a handgun, money from the Erie, Pennsylvania Huntington Bank robbery, the clothing worn by Brewster in the bank robberies as depicted in the surveillance photographs, and the leather notebook carried by Brewster into the banks he robbed. Brewster was then arrested on the Erie, Pennsylvania arrest warrant and he was returned to the Western District of Pennsylvania to face federal prosecution.
Prior to imposing sentence, Judge McLaughlin commented on the fact that Brewster's claim of a terminal disease was untrue and stated that, "The impetus for the crimes was simply greed, not grief."
Assistant United States Attorney Marshall J. Piccinini prosecuted this case on behalf of the government.
U.S. Attorney Hickton commended the Federal Bureau of Investigation in each of the jurisdictions, the Erie Bureau of Police, the Arvada Police Department, the Flagstaff Police Department, the Pocatello Police Department, the Roy City Police Department, the Winston-Salem Police Department, the Altamonte Springs Police Department, the Chattanooga Police Department, the Bloomington Police Department, the Columbia Police Department, the O'Fallon Police Department and the Roland Police Department for the investigations leading to the successful prosecution of Brewster.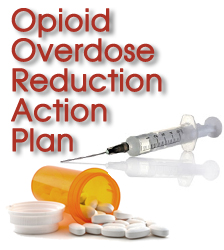 Western District of Pennsylvania
honors October 2014 as
National Domestic Violence
Awareness Month

If you or someone you know
has been a victim of domestic violence please contact the
National Domestic Violence
Hotline at:

1.800.799.SAFE(7233)
1.800.787.3224(TTY)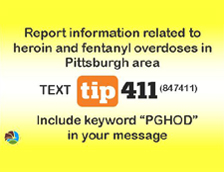 Protect yourself from fraud, and report suspected cases of financial fraud to local law enforcement.