Felon with Active Criminal History Sentenced to 77 Months in Prison for Possessing Gun
FOR IMMEDIATE RELEASE
March 18, 2013
PITTSBURGH, Pa. - A resident of Pittsburgh, Pa., has been sentenced in federal court to 77 months imprisonment followed by three years supervised release on his conviction of violating federal firearms laws, United States Attorney David J. Hickton announced today.
Senior United States District Judge Donetta W. Ambrose imposed the sentence on Akeem Abdul Caldwell, 27. Caldwell was found guilty by a jury on December 5, 2012, of the crime of possession of a firearm by a convicted felon.
According to Assistant United States Attorney Charles A. Eberle, who prosecuted the case, the evidence presented at trial established that on Jan. 24, 2012, Caldwell, being a convicted felon, illegally possessed a Norinco, Model 1911A1, .45 caliber pistol. Federal law prohibits anyone who has been convicted of a crime punishable by a term of imprisonment exceeding one year to possess a firearm.
According to information presented to the Court at sentencing, Caldwell's involvement in criminal activities began at age 14 and progressed to the robbery of a pizza delivery driver at age 17. In January 2005, at age 18, Caldwell was convicted in the Court of Common Pleas of Allegheny County of violating Pennsylvania's firearms law when he was found in possession of a sawed-off shotgun despite being a person prohibited from possessing a firearm. In early December 2005, at age 19, Caldwell was convicted in the Court of Common Pleas of Allegheny County of the crime of possession with the intent to deliver 73 stamp bags of heroin found in his pocket by the Pittsburgh Police. Also in early December 2005, Caldwell was convicted in federal court of possession of a firearm by a convicted felon, when on Sept. 14, 2005, the police found him in possession of a 9mm caliber handgun that was loaded with eight rounds of ammunition and one round in the gun's firing chamber. Caldwell was then convicted in federal court in 2008 for the crime of escape when, after being released from federal prison to a halfway house, he walked out of the halfway house and never returned.
U.S. Attorney Hickton commended the Pittsburgh Bureau of Police and the Bureau of Alcohol, Tobacco, Firearms and Explosives for the investigation leading to the successful prosecution of Caldwell. This case was prosecuted under Project Safe Neighborhoods, a collaborative effort by federal, state and local law enforcement agencies, prosecutors and communities to prevent, deter and prosecute gun crime.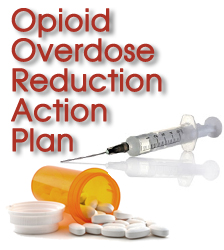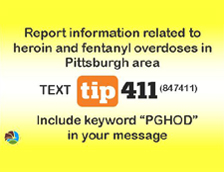 Protect yourself from fraud, and report suspected cases of financial fraud to local law enforcement.