Pittsburgh Man Admits Running $2M Magazine Subscription Scam
FOR IMMEDIATE RELEASE
April 29, 2014
PITTSBURGH – An Allegheny County resident pleaded guilty in federal court to a charge of mail fraud, United States Attorney David J. Hickton announced today.
Samuel Cole, 44, of Pittsburgh, Pa., pleaded guilty to one count before United States District Judge Maurice B. Cohill.
In connection with the guilty plea, the court was advised that in February, 2007, Cole and his co-defendant, Lahron Buchanan, who previously pled guilty, formed New Image Consultants, Inc. They used Pittsburgh as their home base and traveled to several cities with other salespersons to sell door to door. Over the next four years they owned and operated the following corporations: New Image Consultants, Inc.; Fresh Start Opportunities; A Fresh Start by Larhon Buchanan; A Fresh Start by Samuel Cole; and Destiny Sales, Inc. None of these businesses provided or paid for a magazine subscription for any of the persons who paid for them.
Salespersons often wore fraudulent credentials purporting to show their company was a member of the National Field Selling Association (NFSA), and when in fact none of the companies were members. As described in the indictment, the NFSA was a trade association of the door to door sales and the direct sales industry. Each member company agrees to comply with the NFSA Code of Ethics to promptly handle consumer complaints, to not make false, deceptive or misleading statements to prospective purchasers, and to not misrepresent the time period for product delivery.
The sales pitches used were designed to create sympathy for the salesperson, who represented himself/herself to be impoverished, a student, a single parent, or a criminal who was starting over in life. The sales pitches were also designed to take advantage of any charitable inclination of victims by representing that delivery of the magazines could be directed to the local Children's Hospital, or to the war fighters in the war zone.
Only checks were accepted as payment and the checks were collected by salespersons on the spot. During the course of the scheme, magazine delivery was promised from as little as 90 days and up to as many as 160 days. The victims were given a "receipt" at the time of the sale with instructions on how to seek a refund. Attempts by victims to get refunds were uniformly unsuccessful, and in fact, magazines were never delivered to any victim.
The extensive investigation involved reviewing checks from more than 30 checking accounts used during the scheme. Approximately 30,000 victims from virtually all over the country were identified through these checking accounts. The documented losses to victims is approximately $1,933,586.
Judge Cohill scheduled sentencing for Aug. 5, 2014. The law provides for a maximum sentence of 20 years of incarceration and a $250,000 fine, or both. Under the Federal Sentencing Guidelines, the actual sentence imposed would be based upon the seriousness of the offense and the prior criminal history, if any, of the defendants.
Assistant United States Attorney Nelson P. Cohen is prosecuting this case on behalf of the government.
The United States Postal Inspection Service conducted the investigation that led to the prosecution of Samuel Cole.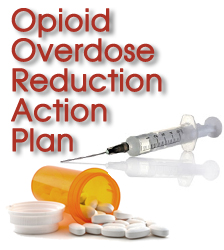 Western District of Pennsylvania
honors October 2014 as
National Domestic Violence
Awareness Month

If you or someone you know
has been a victim of domestic violence please contact the
National Domestic Violence
Hotline at:

1.800.799.SAFE(7233)
1.800.787.3224(TTY)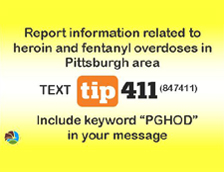 Protect yourself from fraud, and report suspected cases of financial fraud to local law enforcement.