Stanton Heights Man Pleads Guilty to Drug Charges, Admits Operating Stash House and Using Juvenile "Runners"
FOR IMMEDIATE RELEASE
January 3, 2014
PITTSBURGH - A Pittsburgh man pleaded guilty in federal court to federal drug trafficking charges, United States Attorney David J. Hickton announced today.
Brady Hall, 19, pleaded guilty to three counts before United States District Judge Cathy Bissoon. Specifically, Hall pled guilty to conspiracy to distribute and possess with the intent to distribute 100 grams or more heroin, possession with the intent to distribute a quantity of heroin, and employment of juveniles to distribute heroin. In total, Hall agreed to accept responsibility for between 700 and 1,000 grams of heroin.
In connection with the guilty plea, the Court was advised that from May 2012 to February 2013, Hall conspired together with his charged co-defendants, Jay Germany, Jaquan Washington, and others, to possess with the intent to distribute and distribute, heroin. In addition, Hall conspired with uncharged co-conspirator Andre Corbett and his associates to distribute heroin. Germany and Washington have both pled not guilty, while Corbett has pleaded guilty and was sentenced to 10 years in prison.
The Court learned that during the timeframe of the heroin trafficking conspiracy, Germany was the leader of the conspiracy, in that he operated the "customer phone," whereby retail heroin customers would call Germany to arrange a heroin transaction. Once the transaction had been finalized, Germany, in turn, called either Washington or Hall to deliver the heroin to the customer. Hall operated a heroin "stash house," located in Homestead. From that stash house, Hall used runners, including juvenile runners, to deliver heroin to customers.
Finally, Count Five of the Superseding Indictment related to a heroin transaction that took place at the Giant Eagle on the Waterfront in Homestead. On Oct. 30, 2012, a heroin customer arranged to purchase 100 stamp bags of heroin from Germany at the Giant Eagle. Germany drove Hall to complete the deal at Giant Eagle. Hall met the customer in the Giant Eagle bathroom. In the bathroom, Hall provided the customer with the 100 stamp bags of heroin. Law enforcement, who had been intercepting the telephone conversations of Germany, monitored this transaction, and later conducted a traffic stop of the customer as he drove away. Law enforcement recovered the purchased heroin from the customer.
Judge Bissoon scheduled sentencing for April 30, 2014, at 2:15 p.m. The law provides for a total sentence of up to 40 years in prison, a fine of up to $5,000,000, or both. Under the Federal Sentencing Guidelines, the actual sentence imposed is based upon the seriousness of the offense and the prior criminal history, if any, of the defendant.
Assistant United States Attorney Eric S. Rosen is prosecuting this case on behalf of the government.
The Federal Bureau of Investigation, Bureau of Alcohol, Tobacco, Firearms, and Explosives, Pennsylvania Office of the Attorney General, City of Pittsburgh Police Department, Pennsylvania State Police, Allegheny County Sheriff's Office, McKeesport Police Department, Munhall Police Department, and the West Homestead Police Department conducted the investigation that led to the prosecution of Brady Hall.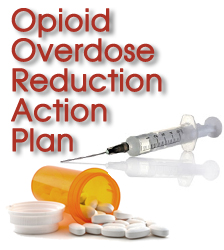 Western District of Pennsylvania
honors October 2014 as
National Domestic Violence
Awareness Month

If you or someone you know
has been a victim of domestic violence please contact the
National Domestic Violence
Hotline at:

1.800.799.SAFE(7233)
1.800.787.3224(TTY)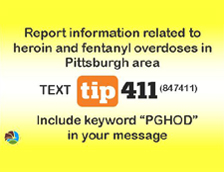 Protect yourself from fraud, and report suspected cases of financial fraud to local law enforcement.