U.S. Attorney Statement on Heroin Overdose Deaths
FOR IMMEDIATE RELEASE
January 28, 2014
PITTSBURGH - David J. Hickton, United States Attorney for the Western District of Pennsylvania, issued the following statement today regarding multiple heroin overdose deaths occurring in Western Pennsylvania over the past ten days:
"The recent dramatic increase in the number of heroin overdoses in our region has quickly become the most pressing crime problem for law enforcement. The United States Attorney's Office is working closely with our federal, state and local partners to uncover the source of this highly dangerous drug, and to prosecute those responsible for causing these tragic deaths. We will devote all necessary resources to stop the distribution in our area of this most lethal combination, a mix of heroin and fentanyl.
"We urge persons who are addicted, and those of you with loved ones who are addicted, to use this outbreak as a reason to seek treatment. Ingesting this form of heroin obviously carries a far greater risk than is typical, although overdoses are common with any form of heroin. We also ask for cooperation from the community in rooting out the source of these distributions. Anyone with information should contact the DEA at 412-287-3829, or send a text to Tip411 (847411) and the keyword "PGHOD" followed by the tip information, or call their local police department."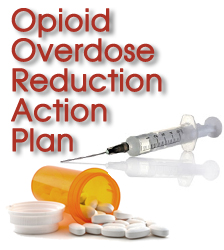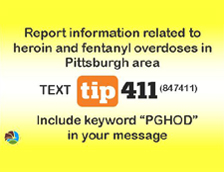 Protect yourself from fraud, and report suspected cases of financial fraud to local law enforcement.