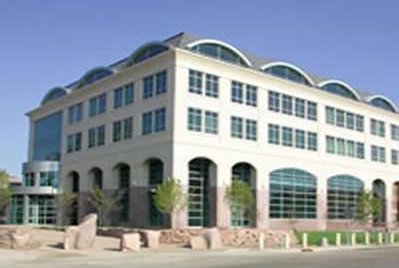 Serving the People of South Dakota
Welcome to the District of South Dakota.  Our mission is to protect and serve the citizens of South Dakota through the vigorous and impartial enforcement of the laws of the United States.  We strive to defend the national security, improve the safety and quality of life in our communities, and protect the public funds and financial assets of the United States. 
–Brendan V. Johnson, United States Attorney

USA Johnson featured in Sex Trafficking video – "Hidden in Plain Sight"
http://www.youtube.com/watch?v=eTtAPYxIjJU
Video produced by the organization Be Free.
http://www.befree58.org/#!home/mainPage
News
January 2015

January 23, 2015
Rosebud Woman Sentenced for Two Second Degree Murders
Crystal Red Hawk
Rapid City Man Pleads Guilty to Illegal Use of the Internet
Casey James Godfrey
First Cousins from La Plant Plead Not Guilty to Incest
Nicholas Ray White Eagle and Fawn Lynn Scott
Mobridge Man Sentenced for Assaulting a Federal Officer
Ed Charles LeClair, IV
McLaughlin Man Charged with Failure to Appear
Brett Charles Roach
Little Eagle Man Charged with Failure to Register as a Sex Offender
Adrian Spotted Horse
Rosebud Man Charged with Failure to Register as a Sex Offender
Kameron Jackson
Lower Brule Man Sentenced for Assault Resulting in Serious Bodily Injury
Loren Lee Goodlow, a/k/a Loren Goodlow, Jr.
Eagle Butte Man Charged with Assault
Lawrence Bowker, a/k/a Larry Bowker
January 20, 2015
Sioux Falls Man Sentenced for Making Counterfeit Currency
Joshua Shane Lajoie
Harrold Man Charged with Domestic Assault by a Habitual Offender
Lonnie Patrick Big Eagle
Eagle Butte Man Charged with Assault with a Dangerous Weapon
Kenny Fiddler
Eagle Butte Man Indicted on Drug Charges
Michael Scott Hearon
Howes Man Charged with Larceny
Leland Logg
Fort Thompson Man Indicted on Drug Charges
Christopher Spider
Federal Court Issues Preliminary Injunction Against South Dakota Medical Laser Manufacturer

January 16, 2015
Rapid City Man Indicted on Firearm Charges
Patrick Harding
Box Elder Man Charged with Larceny
Juan Crawford
Kyle Man Charged with Possession of Firearms by a Prohibited Person
Gerald Baker
January 12, 2015
Former USD Athletes Sentenced in IRS Fraud Case
Alphonso Rico Valdez and Terry Daron Liggins

January 9, 2015
Colorado Man Sentenced for Attempted Sex Trafficking
Miguel Aguilar
Box Elder Man Sentenced for Failure to Register as a Sex Offender
Gerald Davis, a/k/a Jerry Davis
Lemmon Man Indicted for Child Pornography Charges
Donavon Lee Klein
McLaughlin Man Sentenced for Assault Resulting in Serious Bodily Injury
Brett Roach
Okreek Man Sentenced for Assault by Strangulation and Suffocation
Joe Scott
Porcupine Woman Charged with False Statement
Danishia Marshall