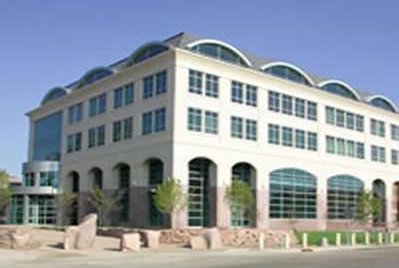 Serving the People of South Dakota
Welcome to the District of South Dakota.  Our mission is to protect and serve the citizens of South Dakota through the vigorous and impartial enforcement of the laws of the United States.  We strive to defend the national security, improve the safety and quality of life in our communities, and protect the public funds and financial assets of the United States. 
–Brendan V. Johnson, United States Attorney

USA Johnson featured in Sex Trafficking video – "Hidden in Plain Sight"
http://www.youtube.com/watch?v=eTtAPYxIjJU
Video produced by the organization Be Free.
http://www.befree58.org/#!home/mainPage
News
March 2014

March 7, 2014
Chief David Lawrence Honored as Indian Country Officer of the Year

Brookings Man Sentenced in Firearm Case
Larry Steven Jordan, Jr.
Sioux Falls Man Charged with Failure to Appear
David Andrews

March 6, 2014
Eagle Butte Man Pleads Guilty to Assaulting Federal Officers and Discharge of a Firearm During a Crime of Violence
Jason Garreau
Eagle Butte Man Sentenced for Aggravated Sexual Contact with a Child
Austin Wade Bissonette
Sioux Falls Woman Sentenced in Embezzlement Case
Kellie Cunningham
Eagle Butte Man Sentenced for Assault Resulting in Serious Bodily Injury
Joseph Anthony Little Star
Mission Man Sentenced for Sexual Abuse of a Minor
Richard Peneaux
Mission Man Sentenced for Simple Possession of a Controlled Substance
Steven Plank
Wanblee Man Sentenced for Failure to Register as a Sex Offender
Jayme Lee Rivers, a/k/a Jayme Two Crow
Spencer Man Sentenced for Unlawful Taking of Wildlife
Dennis L. Rowley
Kyle Man Indicted for Assault and Burglary
Vinnie Makes Good
March 5, 2014
Mission Man Sentenced for Assault Resulting in Serious Bodily Injury
Francisco Maldonado
Fort Thompson Woman Sentenced for Larceny
Ruby Sazue
March 3, 2014
California Man Sentenced for Transportation for Prostitution
Joe Charles Becker
Six Indicted in Fraudulent Tax Refund Scheme
Donta Moore, Timothy Brister, Undra Franks, Jennifer Robinson, Shawnte Washington, Anna Weber
Porcupine Man Sentenced for Assault
Leo Kills Back
Wanblee Man Charged with Abusive Sexual Contact
Tyson Bad Cob