U.S. vs. Bart Posey, et al
.
Case Number: 3:13-cr-00119
JUNE 18, 2013
Bart Sidney Posey, Sr., and his wife, Angela Slavey Posey, of Springfield, Tennessee, William M. Worthy, II, of Isle of Palms, South Carolina, and Richard Hall Bachman, of Austin, Texas, were indicted by a federal grand jury in Nashville, Tennessee on June 18, 2013 for their roles in a national health care scheme that defrauded more than 17,000 victims of more than $28 million dollars in health benefit plan premiums. Defendants face a 59 count indictment which alleges an extensive national health insurance fraud scheme that includes charges of conspiracy, wire and mail fraud, embezzlement from a health care benefit plan and money laundering.  Bart and Angela Posey were the owners and operators of Smart Data Solutions LLC and other related entities.  Bachman was a business associate of Bart and Angela Posey and Vice-President of Smart Data Solutions.  Worthy promoted himself as an insurance consultant and representative of  Beema/Serve America, a foreign insurance entity.  The indictment alleges that Serve America, a "shell" company, was promoted as a captive insurer and the underwriter for insurance policies sold to the public.  Smart Data Solutions LLC, and related entities, were seized and liquidated by the State of Tennessee in 2010, when the Davidson County Chancery Court found that these entities were acting as an unlicensed insurance company and posed a significant hazard to the public.
The indictment further alleges that from January 2008 through March 2010, the defendants conspired and engaged in a scheme to defraud victims seeking health care insurance.  The defendants held themselves out as providing health care coverage and operated in a manner to purposely evade state and federal regulations.  The defendants collectively operated as an unlicensed, unregulated and fraudulent insurance company collecting more than $28 million in premiums for health care coverage then denied or unjustly turned down legitimate claims submitted pursuant to the health care plans.  The indictment also alleges that the defendants embezzled funds from the premiums paid by the participants that were intended to be used to pay eligible health care claims and did not pay the majority of the claims.  In the process, the defendants diverted more than $5.4 million in premiums for their personal use, both directly and indirectly.    
If convicted, the defendants face up to five years in prison on the conspiracy counts, ten years in prison on the health care embezzlement and money laundering counts, and twenty years in prison on the wire and mail fraud counts, and a $250,000 fine per count.
An indictment is merely an allegation and is not evidence of guilt.  A charged defendant is presumed innocent and is entitled to a jury trial at which the Government would bear the burden of proof beyond a reasonable doubt as to each count of the indictment.
JULY 31, 2013
This case, Case # 3:13cr00119, is currently scheduled for trial on October 1, 2013, before United States District Court Judge Aleta A. Trauger.  Victims and interested persons should be aware that trial schedules often change, many times with little advance notice. As such, anyone wishing to attend a given court hearing should confirm the date with the U.S. Attorney's Office's victim-witness coordinator before traveling to the hearing. This website will be regularly updated in an effort to reflect the most recent information, as well as information provided pursuant to toll free telephone number 1-866-364-7557, and information will continue to be shared through the Victim Notification System (VNS) call center.
October 1, 2013
The trial in this case has been continued. A status hearing is currently scheduled on October 10, 2013.
October 16, 2013
The trial in this case has been reset to August 5, 2014. There will be a status hearing on January 27, 2014.

Return to Top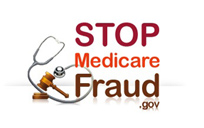 Stop Medicare Fraud
The U.S. Department of Health and Human Services (HHS) and U.S. Department of Justice (DOJ) are working together to help eliminate fraud and investigate fraudulent Medicare and Medicaid operators who are cheating the system.