federal officals teaming with metro police and district attorney to combat gun crime in nashville
TUESDAY, JANUARY 28, 2010
Number of defendants charged more than doubled over 2008       
NASHVILLE, Tenn.-January 28, 2010 - Local, state and federal officials announced today the results of law enforcement efforts to combat gun violence in Nashville through the district's Project Safe Neighborhoods (PSN) initiative.
Joining U.S. Attorney Ed Yarbrough at a morning news conference at the Metro Nashville Police East Precinct, Chief Ronal Serpas, District Attorney Torry Johnson and ATF Special Agent in Charge James Cavanaugh, outlined some impressive statistics resulting from the collaborative effort to identify, investigate, and prosecute dangerous felons carrying firearms in the Middle District of Tennessee.

"We continue to have a strong partnership with the Metro Nashville Police Department, ATF and the District Attorney's Office to combat gun violence, " said U.S. Attorney Yarbrough. "Our strong partnership at all levels of law enforcement has resulted in solid cases for prosecution and has netted substantial sentences at the federal level. We continue to build upon those efforts and this partnership will continue to make PSN a success in Nashville and the surrounding area. Project Safe Neighborhoods will continue to be a priority of the United States Attorney's Office in the Middle District of Tennessee."
"These combined efforts of our offices provide a valuable tool in getting serious felons off the street. It sends the message that these dangerous crimes will not be tolerated in our community," stated District Attorney Torry Johnson.
Through the efforts of ATF agents and Metro Nashville police officers, dangerous felons are being removed from the streets for substantial periods of time. In Nashville, approximately 190 defendants with firearms and related violations have been charged federally since 2008 and currently, numerous other cases are being investigated in conjunction with the ATF, the Metro Police Department, and the District Attorney's Office. In 2009, the average sentence received for defendants prosecuted through the PSN initiative was approximately 7 years. There is no parole in the federal system.
"This initiative is critical to the safety of Nashville's families because, once convicted, these gun-toting thugs head to a federal prison far away from Nashville and are not subject to the early releases and revolving door of the state system," Chief Ronal Serpas said. "The message should be very clear. This police department is very committed to working with our federal partners and District Attorney Torry Johnson to ensure that those who illegally carry guns in our city are convicted and taken out of our neighborhoods for a very long time."

"Our PSN focus is simple. ATF and its law enforcement partners investigate and prosecute the worst of the worst offenders who choose to violate the law. Removing repeat and violent armed offenders from the streets of our communities is the main objective. Be warned, the PSN focus is a fast track to federal prison as demonstrated in the cases highlighted today," stated Cavanaugh.
The number of indictments returned on firearm cases in federal court more than doubled in 2009 thanks to the joint efforts of local police, ATF, the Davidson County District Attorney's Office and the United States Attorneys Office.
Examples of some of the cases brought about because of the PSN initiative are listed below.
PROJECT SAFE NEIGHBORHOOD
CASE EXAMPLES
In July 2009, Steve Allen Braden, 39, of Nashville, was sentenced by a federal district court judge to serve 540 months, or 45 years, in prison. Braden was found guilty after a jury trial in April 2009, of possession of firearms by a convicted felon, possession with the intent to distribute crack cocaine, and possession of firearms in furtherance of a drug trafficking crime.
According to testimony at trial, in January 2008, officers with the Metropolitan Nashville Police Department responded to a domestic disturbance call at a residence in Antioch. Upon arrival, officers determined that Braden had been stabbed by his girlfriend after he had tried to force her to have sex with him. The girlfriend also testified that Braden had previously threatened her with a firearm. The officers observed drugs inside the residence and subsequently obtained a search warrant. During a search of the residence, the officers located three firearms, a Kimber .45 caliber pistol, a Mossberg 12 gauge shotgun, and a BFI .223 caliber assault rifle. Also found in the residence was a quantity of powder cocaine and over 5 grams of crack cocaine.
At the time of this offense, Braden had several prior felony convictions, including robbery, the sale of cocaine, two counts of aggravated assault, and theft of a motor vehicle. The case is currently on appeal.
* * * * *
In May 2009, Robert Lamont Culp, AKA "Butterball," age 27, of Nashville received a sentence of 262 months incarceration following his guilty plea in February. Culp was arrested on January 12, 2008 following an undercover buy-bust operation conducted by the Metro Nashville Police Department's Hermitage Crime Suppression Unit (CSU) in the Tony Suddekum and J.C. Napier housing development. After selling crack cocaine to an undercover detective, Culp was taken into custody by other members of the CSU. As officers closed in on Culp, he threw a Hi-Point, Model CF, .380 caliber pistol and baggie of crack cocaine on the ground.
Culp ultimately pled guilty to possessing a firearm in furtherance of a drug trafficking crime. Culp had prior felony convictions for robbery, evading arrest, possession of a weapon, facilitation of the sale of a controlled substance, and possession with intent to sell a controlled substance.
* * * * *
In September 2009, Frederick Dewayne Gross, 42, of Nashville, was convicted by a jury of possession of firearm by a convicted felon and possession of a firearm by an unlawful user of a controlled substance. In December 2009, Gross was sentenced by a federal judge to a sentence of 180 months imprisonment.
The facts of that case revealed that on the morning of April 8, 2008, Metro Nashville police officers were dispatched to the area of 43 University Court in Nashville to investigate a report of an assault by a person with a gun. Shortly thereafter, they observed a subject, later identified as Gross, in the area who matched the description of the individual with the firearm. When the officers attempted to approach Gross, he took off running with a firearm in his hand. In an effort to evade police, Gross ran through an apartment, which, only minutes before, had been occupied by a mother and her two young children who were preparing to go to school. Gross dropped the firearm in the apartment and was apprehended a short distance away by officers. Officers subsequently recovered the firearm from the apartment.
Gross has prior felony convictions for burglary, possession of a controlled substance, selling a counterfeit controlled substance, and aggravated assault. His case is currently on appeal.
* * * * *
In December 2009, Adrian J. Gilliam Jr., 33, of Lavergne, Tennessee, was sentenced by a federal district judge to thirty (30) months in prison. Gilliam was originally arrested on a federal criminal complaint charging him with being a convicted felon in possession of a firearm in July of 2009.
The investigation revealed that on July 4, 2009, Metropolitan Nashville Police Department officers responded to a #911 call reporting a shooting at a downtown Nashville apartment, where they discovered the bodies of Steve McNair and Sahel Kazemi inside the apartment. A 9mm pistol was recovered underneath Kazemi, inside the apartment. The 9mm pistol, shell casings, and projectiles recovered from the crime scene were sent to the Tennessee Bureau of Investigation (TBI) for ballistics analysis. That analysis revealed that 9mm pistol was used in the shooting of McNair and Kazemi. Detectives concluded that the shooting was a murder-suicide committed by Kazemi.

A Firearms Trace conducted by the ATF in conjunction with the investigation revealed that the 9mm pistol was purchased in January 2002 from a pawn shop located in Nashville. An individual involved in the purchase of the pistol from the pawn shop led detectives to Gilliam, who admitted to buying the pistol and later selling it to Kazemi. At the time of this incident, Gilliam had prior felony convictions from the state of Florida for second degree murder, attempted armed robbery, and armed robbery.
* * * * *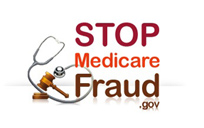 Stop Medicare Fraud
The U.S. Department of Health and Human Services (HHS) and U.S. Department of Justice (DOJ) are working together to help eliminate fraud and investigate fraudulent Medicare and Medicaid operators who are cheating the system.