hendersonville businessman indicted in yacht company investment scam
WEDNESDAY, DECEMBER 22, 2010
NASHVILLE, Tenn.– January 7, 2010 - Alton S. Minton, 44, of Hendersonville, Tennessee and former executive with YachtOne Holdings, LLC, a Nashville-based fractional-yacht-ownership company, was charged yesterday by a federal grand jury with one count of wire fraud arising from an investment-fraud scam he perpetrated from May 2004 to June 2005. If convicted, Minton faces up to 20 years in prison.
"As this indictment demonstrates, white-collar fraud cases come in many shapes and sizes. Regardless of the type of fraud, the common denominator is always a victim who lost money because of another person's lies," said U.S. Attorney Edward M. Yarbrough. " The U.S. Attorney's Office and it's law enforcement partners will continue to investigate and prosecute those who victimize the investing public and other innocent victims."
According to the indictment, in approximately May 2004, Minton entered into a business venture with two other individuals, identified in the indictment only as Person A and Person B, to start YachtOne Holdings, LLC, a company that offered clients the ability to purchase fractional-ownership shares in one or more yachts. With fractional ownership, a purchaser gets the right to certain limited use of the fractionally owned asset, in this case, a yacht, similar to the way a traditional time share works. Unlike in a time share, however, a fractional-ownership purchaser actually buys part of the asset itself, not just the right to use the asset. A yacht was later purchased, and Minton began working for the company, principally as a marketer seeking clients to purchase fractional-ownership shares in the yacht. Ultimately, the company was not successful and failed to sell any legitimate fractional-ownership shares in the yacht or to make any profit.
The indictment alleges that, despite the legitimate YachtOne Holdings, LLC's failure, and unbeknownst to his business partners, Minton was soliciting investors during the same time to "invest" in a similarly named, but fraudulent company referred to as "YachtOne, Inc." As part of that fraud, Minton represented to investors that "YachtOne, Inc." was seeking investors to provide funds for the company's operating and capital expenses, including purchasing yachts. He also told some investors that their investment was a loan that was guaranteed to be repaid in currency or stock by a certain date. As the fraud developed, Minton also told some investors that YachtOne, Inc. was going to be acquired by one or more successor companies, including Innovate, Inc., Lakeside Financial, Inc., or Federated Purchaser and that investors would still be repaid in currency, stock, or both. To receive investor funds without his other business partners knowledge, Minton set up separate "YachtOne, Inc." bank accounts that only he controlled.
According to the indictment, no legitimate, legally formed entity named "YachtOne, Inc." ever existed, and neither of Minton's business partners in the legitimate YachtOne Holdings, LLC was aware of the so-called "YachtOne, Inc." or it's separate bank accounts. Moreover, the legitimate entity, YachtOne Holdings, was a limited liability company and, as such, was not incorporated, was not set up to issue stock, and was not designed for any type of investor participation. Further, contrary to his claims, Minton did not use investor funds for the purposes stated but instead used the majority of those funds for his personal benefit.
Atlanta Division Postal Inspector in Charge Martin Phanco also remarked, "The U.S. Postal Inspection Service has a long and proud history of protecting the public from those who use the mail to further their crimes, and we will continue to aggressively investigate defendants who misuse our nation's mail system."
The case was investigated by agents in the United States Postal Inspection Service's Atlanta Division, Nashville Domicile. The United States is represented by Assistant U.S. Attorney Ty Howard.
The public is reminded that an indictment is merely an accusation and is not evidence of guilt. All defendants are presumed innocent unless and until proven guilty in a court of law.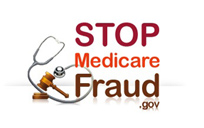 Stop Medicare Fraud
The U.S. Department of Health and Human Services (HHS) and U.S. Department of Justice (DOJ) are working together to help eliminate fraud and investigate fraudulent Medicare and Medicaid operators who are cheating the system.