Former High School Science Teacher, Louis J. Levine Pleads Guilty to Production of Child Pornography
Louis J. Levine, 54, of Nashville, Tennessee, entered a plea of guilty today in U.S. District Court, to two counts of production of child pornography, announced Jerry E. Martin, U.S. Attorney for the Middle District of Tennessee.
            As outlined in the plea agreement, Levine had worked with children for approximately 35 years, most recently as a science teacher in local public schools.  For the last three decades, Levine, who lived in West Nashville, routinely befriended and allowed minor teenagers to come to his home to drink alcohol, take drugs, view pornography and engage in sexual activity within his home.  During the plea hearing, Levine admitted that, in 2008 and early 2009, from his padlocked bedroom, he surreptitiously videotaped two minor teenage boys engaged in sexual activity in adjacent rooms.   
            Levine also pleaded guilty to two counts of production of child pornography involving two different minor boys between the ages of 15 and 17.  Subject to the approval by U.S. District Court Judge William Joseph Haynes Jr., Levine agreed to serve a sentence of 15 years without parole.  The sentencing hearing is scheduled for January 21, 2011.
            The investigation was conducted by the Metropolitan Nashville Police Department.  The case is being prosecuted by Assistant United States Attorney Carran Daughtrey.
            The United States Attorney's Office for the Middle District of Tennessee and the United States Department of Justice consider the prosecution of cases involving the exploitation of children to be one of the highest priorities in law enforcement.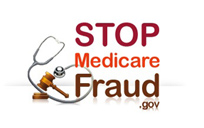 Stop Medicare Fraud
The U.S. Department of Health and Human Services (HHS) and U.S. Department of Justice (DOJ) are working together to help eliminate fraud and investigate fraudulent Medicare and Medicaid operators who are cheating the system.