VA Employee convicted of Embezzlement and Lying to Federal Agents
MONDAY, NOVEMBER 15, 2010
On November 5, 2010, following a three-day trial, a federal jury found James Gary Linn, 64, of Nashville, Tennessee, guilty of theft of government funds and making false statements to federal agents.  Linn faces maximum penalties of ten years in prison on the theft charge and five years on the false statement charge and a fine of $250,000 on each count when he is sentenced on February 7, 2011 by U.S. District Judge Todd Campbell.
            Linn, a full-time employee with the Department of Veterans Affairs (VA) Medical Center in Nashville, was at the same time employed as a full-time tenured professor at Tennessee State University (TSU). Linn concealed his TSU employment from the VA, and provided false information to TSU that he was not employed with any other employer and that he conducted business with the VA after normal TSU business hours. Similarly, Linn  falsely represented to the VA that he was not employed with any other employer and that he performed teaching duties for TSU only after normal VA business hours. In truth, Linn's VA and TSU schedules conflicted and required that he be present at both places at the same time. Linn was paid full salary and benefits from both the VA and TSU. When approached by federal agents, Linn made false statements in an attempt to conceal his dual employment.
            "Federal employees enjoy a high level of trust from the public in their positions and they must maintain a high degree of integrity and ethics in the performance of their duties," said U.S. Attorney Jerry Martin.  "Any federal employee violating that trust by committing a crime will be vigorously investigated and prosecuted for any wrong doing."
The case was jointly investigated by the VA Office of Inspector General and the Internal Audit Division, Tennessee State University. The government was represented by Assistant U.S. Attorney Darryl Stewart.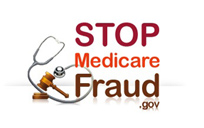 Stop Medicare Fraud
The U.S. Department of Health and Human Services (HHS) and U.S. Department of Justice (DOJ) are working together to help eliminate fraud and investigate fraudulent Medicare and Medicaid operators who are cheating the system.