Sitar Restaurant owner Pleads guilty to bankruptcy fraud
WEDNESDAY, DECEMBER 15, 2010
Naresh Kumar, 44, of Brentwood, Tennessee,  pleaded guilty Tuesday in U.S. District Court, to one count of bankruptcy fraud relating to his concealment of assets during a bankruptcy proceeding, announced Jerry E. Martin, U.S. Attorney for the Middle District of Tennessee.  Kumar faces a maximum penalty of 5 years in prison and a  $250,000 fine.
            During the plea hearing, Kumar admitted that from approximately March, 2003, until  September, 2004, he knowingly and fraudulently concealed from the Bankruptcy Court his interest in three separate companies: Purvi Petroleum III, LLC; Jay Yogeshwar, Inc.; and Antioch Petroleum Co., Inc.  The three companies operated service stations located at 2804 West End Avenue in Nashville and at 13001 Old Hickory Boulevard in Antioch.  Kumar also failed to disclose other assets, including his home worth approximately $872,000.
            Kumar further admitted that he and his wife had filed Joint Amended Schedules and Statement of Financial Affairs as part of their consolidated Chapter 11 Bankruptcy filing and that the filings listed numerous pieces of real property and ownership interests in several businesses, including: Jai Mata, Inc., and Jai Sachda Anand, Inc., which operated Sitar Restaurants in Nashville and Knoxville, Tennessee; K & H Convenience Stores, Inc., which operated a convenience store in Nashville; and United Partners, LLC, which owned and operated a hotel in Nashville.  Kumar also stated that he failed to list in the schedules, his ownership interest in Purvi Petroleum III, LLC; Jay Yogeshwar, Inc.; and Antioch Petroleum Co., Inc.
            After learning that Kumar had failed to disclose all of his assets as required, the Bankruptcy Court converted Kumar's bankruptcy case to a proceeding under Chapter 7 for liquidation.  Kumar's disclosed assets were sold in June 2004 and he received a discharge of approximately $3 million in debts in September 2004.  The bankruptcy trustee did not sell Kumar's interest in the companies Purvi Petroleum III, LLC; Jay Yogeshwar, Inc.; and Antioch Petroleum Co., Inc. because Kumar had not disclosed these assets to the bankruptcy court. 
            On March 3, 2006, Kumar's bankruptcy discharge was revoked by the Bankruptcy Court.
           
            Sentencing is scheduled for April 11, 2011.
            The case was investigated by the Internal Revenue Service, Criminal Investigation Division and the Bureau of Immigration and Customs Enforcement.  The government is represented by Assistant U.S. Attorney Darryl A. Stewart.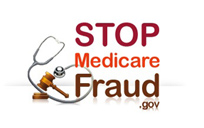 Stop Medicare Fraud
The U.S. Department of Health and Human Services (HHS) and U.S. Department of Justice (DOJ) are working together to help eliminate fraud and investigate fraudulent Medicare and Medicaid operators who are cheating the system.