Local Financial Advisor Pleads Guilty in Ponzi Scheme Case
WEDNESDAY, DECEMBER 22, 2010
Jeffrey L. Cassman, 34, of Nashville, Tennessee and former owner of the Cassman Financial Group, Inc., pleaded guilty on Tuesday to mail fraud and securities fraud arising from a Ponzi scheme he perpetrated from January 2003 to November 2005.  Cassman faces up to 20 years in prison on each count.
            United States Attorney Jerry Martin commented on the guilty plea:  "Many people rely on financial advisors in making important investment and other financial decisions.  When an advisor takes advantage of that position of trust to commit crimes, individual investors, as well as the investing public in general, are victimized.  The U.S. Attorney's Office and it's law enforcement partners will continue to investigate and prosecute those in the financial industry who defraud clients, abuse their positions, and misappropriate funds."
            At the plea hearing, Cassman admitted to his fraudulent conduct.  Over the course of several years starting in 2003, Cassman lied to investors about how he would invest their money and the status of their investments.  Cassman told investors, among other things, that he would invest their money in tax liens and other types of investments, that such investments were "guaranteed" or "fool proof," and that investors would receive a high rate of return.  Contrary to those representations, however, Cassman did not, and never intended, to invest client funds in tax liens or other investments.  Instead, Cassman used the funds for personal expenses.  In addition, in some cases, Cassman used a portion of the funds to repay older investors, giving them the false impression that the "returns" were from their investment.  In reality, those returns were simply newer investors' money, and Cassman, rather than using the funds as promised, was perpetrating a type of Ponzi scheme.
            Cassman was originally indicted in February 2010.  Federal agents later located him living with his wife and children in Guatemala.  Cassman was returned to the United States to face these charges in October 2010 and remains detained pending the final resolution of his case.  Judge Aleta Trauger, who presided over the plea hearing, has scheduled sentencing for March 28, 2011.
            The case was investigated by agents with the United States Postal Inspection Service and the Federal Bureau of Investigation.  The United States is represented by Assistant U.S. Attorney Ty Howard.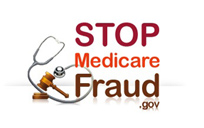 Stop Medicare Fraud
The U.S. Department of Health and Human Services (HHS) and U.S. Department of Justice (DOJ) are working together to help eliminate fraud and investigate fraudulent Medicare and Medicaid operators who are cheating the system.