press event
TUESDAY, JANUARY 12, 2010
Thirty local, state and federal law enforcement officers will be honored Thursday, February 4, 2010, during a formal ceremony at the Nashville Downtown Public Library Auditorium.   Edward M. Yarbrough, United States Attorney for the Middle District of Tennessee, will present the United States Attorney Awards for Excellence in Law Enforcement during the 2:00 p.m. ceremony, as officers and agents from around the region are recognized for their exceptional investigative work involving significant cases resulting in federal prosecutions.
            Among those receiving the awards this year are officers and agents from the United States Secret Service, Tennessee Bureau of Investigation, Metropolitan Nashville Police Department, Putnam County Sheriff's Department, Federal Bureau of Investigation, Drug Enforcement Administration, United States Department of Health and Human Services-Office of Inspector General, Internal Revenue Service-Criminal Investigations, Bureau of Alcohol, Tobacco, Firearms and Explosives, U.S. Customs and Immigration Enforcement, United States Postal Inspection Service and the Franklin Police Department.  Individual citations and case summaries will be available for distribution at the event.
Media should be preset by 1:45 P.M.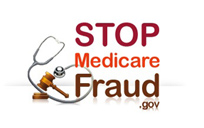 Stop Medicare Fraud
The U.S. Department of Health and Human Services (HHS) and U.S. Department of Justice (DOJ) are working together to help eliminate fraud and investigate fraudulent Medicare and Medicaid operators who are cheating the system.