Five defendants Arrested for Marijuana Conspriacy in dickson county, Tennessee
Five defendants were charged on Monday in a one count complaint alleging a conspiracy to possess with the intent to distribute and to distribute 100 kilograms or more of marijuana, announced Edward Yarbrough, U.S. Attorney for the Middle District of Tennessee and Tom Wall, Sheriff of Dickson County.
The defendants are identified as Kenneth Ogg 31, and Mark Gaskins, 35, of White Bluff TN, Jamie French, 31, and Brenda Maldonado, 30, of Burns, TN and Ivan Gomez, 30, of Chicago, IL. As described more fully in an affidavit filed in support of a complaint filed on Monday, April 12, 2010, against the defendants, approximately 1,528 pounds of marijuana was seized from a tractor trailer late in the evening of April 10, 2010. The seizure of the marijuana and the arrests took place in Dickson County. In addition to the seizure of marijuana, officers also seized a total of five firearms, including three handguns, from the defendants.
This case was investigated by the Dickson County Sheriff's Office and the Drug Enforcement Administration. The Tennessee Highway Patrol, the Dickson Police Department, the 17th and 20th Judicial District Drug Task Forces, the Burns Police Department, the White Bluff Police Department, the Cheatham County Sherriff's Office, the Humphries County Sherriff's Office, and the Kingston Springs Police Department all assisted in the investigation and arrests in this case. Assistant United States Attorney Brent A. Hannafan is representing the United States.
The defendants are currently detained in federal custody. Each defendant faces a maximum penalty of 40 years in prison and a fine of up to $2,000,000.
The public is reminded that a complaint is merely an allegation. The defendants are presumed innocent until and unless proven guilty.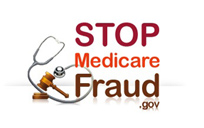 Stop Medicare Fraud
The U.S. Department of Health and Human Services (HHS) and U.S. Department of Justice (DOJ) are working together to help eliminate fraud and investigate fraudulent Medicare and Medicaid operators who are cheating the system.