nashville Return Preparer Indicted for Preparing false Returns
A federal grand jury indicted Elmer Virula, of Nashville, Tennessee on April 8, 2010, charging him with 16 counts of aiding and assisting in the preparation of false income tax returns, announced Edward M. Yarbrough, U.S. Attorney for the Middle District of Tennessee.  Virula was arrested by U.S. Marshals in Hawaiian Gardens, California and was released pending his arraignment in Nashville.
            According to the indictment, Virula prepared fraudulent federal income tax returns for others to be filed with the Internal Revenue Service for calendar years 2003 through 2006.  The returns claimed numerous false deductions and tax credits including fraudulently claimed fuel tax, education, and telephone excise tax credits. 
            Virula faces a maximum penalty of 3 years in prison and fine of $250,000 on each count if convicted.
            This investigation was conducted by IRS Criminal Investigation.  The United States is represented by Assistant U.S. Attorney Blanche B. Cook
            The public is reminded that an indictment is merely an accusation and is not evidence of guilt.  The defendant is presumed innocent until and unless proven guilty beyond a reasonable doubt.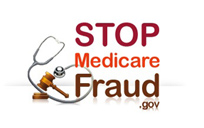 Stop Medicare Fraud
The U.S. Department of Health and Human Services (HHS) and U.S. Department of Justice (DOJ) are working together to help eliminate fraud and investigate fraudulent Medicare and Medicaid operators who are cheating the system.