Kingston Springs Tax Preparer Sentenced in Fraudulent income Tax Schemes
Susan Sperl, 68, of Kingston Springs, Tenn. was sentenced yesterday by U.S. District Court Judge Aleta Trauger  to serve 36 months in prison, followed by 3 years of supervised release, announced Jerry E. Martin, United States Attorney for the Middle District of Tennessee.  Sperl was also ordered to pay restitution in the amount of $83,339. 
            On February 8, 2010, after a bench trial before Judge Trauger, Sperl was found guilty of one count of conspiracy to defraud the United States and four counts of preparing false tax returns.  Evidence presented during the trial showed that Sperl conspired with Michael Ray, a Houston, Texas resident, to evade payment of taxes for his company, Tender Loving Nurses (TLN).  Sperl devised a plan to create the appearance of legitimate business deductions by initiating multiple transfers of money between bank accounts in Texas and Tennessee, and by preparing a fictitious invoice.  She prepared a false 2000 tax return for TLN that claimed a fictitious $240,000 deduction and prepared a false personal tax return for Ray, which significantly under reported his partnership income for tax year 2000.  When confronted by IRS Special Agents, Sperl and Ray lied in an attempt to cover up the scheme.  Sperl also prepared two false returns for clients that claimed inflated business income in order to maximize the earned income tax credit.
            "The United States Attorney's Office intends to aggressively prosecute dishonest tax preparers," said U.S. Attorney Martin. "Tax preparers, such as Susan Sperl, who seek to assist others in evading their tax obligations are once again warned that they face prosecution, conviction, imprisonment, large fines, and being adjudicated a felon for the rest of their lives should they chose to engage in such activity."
            "Our tax system is built on the premise that taxpayers file accurate and timely tax returns and an attempt to intentionally evade the payment of federal income tax is a serious crime," said Christopher R. Pikelis, Special Agent in Charge, IRS Criminal Investigation-Nashville Field Office.  "The IRS will investigate those who abuse the tax system by failing to pay their fair share.  It is a matter of maintaining public confidence in the fairness of the tax laws."
           
            In November 2008, a jury convicted Sperl and co-defendant David Michaels of conspiracy to defraud the United States and assisting in the preparation of a false income tax return.  The trial jury found that Sperl and Michaels had conspired with Bryan Wolf and Harold Strong by agreeing to assist Wolf and Strong in transferring income of their corporation, InSite Services, Inc. to offshore accounts and disguising the transfer as a legitimate business deduction on Insite's tax return. Sperl and Michaels provided false invoices, billing InSite for non-existent research and development work in order to disguise the transfer of the money as a business expense.  When confronted by the IRS, Sperl, Michaels, and Wolf lied in an attempt to cover up the scheme.                   
            This investigation was conducted by IRS Criminal Investigation.  The United States was represented by Assistant United States Attorney John K. Webb and Department of Justice, Tax Division, Trial Attorneys Michael Boteler and Rebecca Perlmutter.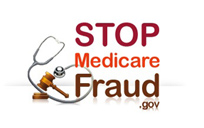 Stop Medicare Fraud
The U.S. Department of Health and Human Services (HHS) and U.S. Department of Justice (DOJ) are working together to help eliminate fraud and investigate fraudulent Medicare and Medicaid operators who are cheating the system.