extradited Romanian Citizen Sentenced to 37 Months in Prison for Credit Card Fraud
Florin Muresan, a 28 year old computer hacker and citizen of Romania, was sentenced on Monday to serve 37 months in prison for trafficking in stolen credit card account numbers, following his extradition from England to face the charges, announced  United States Attorney Jerry E. Martin.
            Muresan was indicted by a federal grand jury in Nashville on May 3, 2009, and was arrested on June 3, 2009, by British authorities when he arrived in England to meet with an undercover United States Secret Service Agent.
            "Addressing credit card fraud, particularly of the international variety, is a continuing high priority," said U.S. Attorney Martin. "This case demonstrates that when foreign violators are identified and can be located, we will use  any and all available legal means to bring such violators to justice."
            The United States Secret Service, which investigates credit card fraud, first learned of Muresan's activities in March 2009 when they saw an Internet posting by Muresan, claiming  that he was in the business of buying and selling  stolen credit card account numbers, and using the numbers to fraudulently obtain cash from banks and ATMs.  Agents, posing as persons interested, began corresponding with Muresan, who was using a fictitious name.   Internet records generated during this correspondence revealed that Muresan was located in Romania.
             Muresan offered to sell the undercover agents stolen credit card account numbers and after agreeing on a price, Muresan emailed more than 1000 stolen account numbers, expiration dates and associated PIN numbers, to agents located in Nashville, Tennessee.  
            Muresan later suggested that the undercover agent meet him in London, England so that they could  engage in further credit card crimes.   A meeting date was arranged, and prior to the meeting, a federal grand jury returned a sealed indictment charging Muresan with trafficking in stolen credit card account numbers.
             British authorities issued an arrest warrant for Muresan at request of the United Sates Attorney's Office, and the Office of International Affairs in Washington D.C., in anticipation of Muresan's arrival in England.   An undercover Secret Service agent, working with British police, met Muresan in London, England on June 3, 2009, at which time he was taken into custody.   Muresan opposed extradition, but the British courts ordered that he be turned over to U.S. custody to face the charges. 
           
            In rejecting a request for a more lenient sentence, Chief U.S. District Judge Todd Campbell acknowledged Muresan's lack of prior record, but noted the number of account numbers involved and the international scope of Muresan's crime.   
             The case was investigated by the United States Secret Service and the U.S. Marshals Service conducted the extradition.  The government was represented by Assistant U.S. Attorney
Hilliard Hester.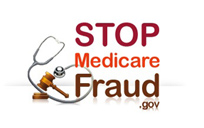 Stop Medicare Fraud
The U.S. Department of Health and Human Services (HHS) and U.S. Department of Justice (DOJ) are working together to help eliminate fraud and investigate fraudulent Medicare and Medicaid operators who are cheating the system.