miami Man Indicted for Health Care Fraud Based in Gainesboro, Tennessee
THURSDAY, SEPTEMBER 23, 2010
Yennier Capote Gonzalez, 30, of Miami, Florida was indicted today by a federal grand jury in Nashville, Tennessee for engaging in health care fraud, money laundering and aggravated identity theft.   The indictment was announced by Jerry E. Martin, U.S. Attorney for the Middle District of Tennessee, and Derrick Jackson, Special Agent in Charge (SAC) for the Department of Health and Human Services (HHS), Office of Inspector General (OIG).     
 
            According to the indictment, Capote Gonzalez owned and operated Gainsboro Ultimate Med Service Corporation, a health care provider that billed Medicare Advantage Program plans for services supposedly provided to plan beneficiaries.  The health care fraud allegations stem from Gainesboro Ultimate's submission of claims seeking payment for injections of the medication Pegademase Bovine when, in fact, the injections were never provided. (Pegademase Bovine is used to treat  Severe Combined Immunodeficiency Disease (SCID), a condition that one is born with and that requires one to live in a sterile environment).
                  "This case shows that federal law enforcement agencies will pursue those who engage in health care fraud across state and regional lines to ensure the integrity of Medicare and other health care benefit programs," stated U.S. Attorney Martin.  "Individuals who come to Tennessee to perpetrate frauds will be brought to justice whether they are within our state or across the country."
                Derrick Jackson, SAC of HHS-OIG's Atlanta Regional Office added, "Today's indictment sends a message to those who corruptly take advantage of the Medicare system. The Office of Inspector General will continue to work aggressively to eliminate this type of corruption in our health care system."
                The money laundering charge relates to Capote Gonzalez's conduct of using health care fraud proceeds to obtain a cashier's check in the amount of $14,400.  Finally, the aggravated identity theft charges concern unauthorized inclusion of a doctor's National Provider Identifier in insurance claims submitted as part of the health care fraud scheme.  Prior to issuance of the indictment, Gainesboro Ultimate had billed Medicare Advantage Program plans for over $200,000.00 in connection with services supposedly rendered, but never provided, to Medicare Advantage Program beneficiaries. 
                Capote-Gonzalez was arrested by HHS agents in Miami, Florida on August 25, 2010, based on a criminal complaint and arrest warrant setting for the allegations of health care fraud now contained in the indictment.   If convicted of the charges in the indictment, Capote Gonzalez faces a maximum of 22 years in prison.
                 
                This case is being investigated by agents of the HHS-OIG.  Assistant United States Attorney Matthew J. Everitt is representing the United States.
                The public is reminded that an indictment is merely an allegation.  The defendant is presumed innocent until and unless proven guilty.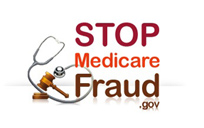 Stop Medicare Fraud
The U.S. Department of Health and Human Services (HHS) and U.S. Department of Justice (DOJ) are working together to help eliminate fraud and investigate fraudulent Medicare and Medicaid operators who are cheating the system.