car Dealer Sentenced in Federal Court
MONDAY, JANUARY 10, 2011
Allen Duane Jones, Sr., 54 of Pleasant View, Tennessee, was sentenced on January 7, 2011 by U.S. District Judge Aleta A. Trauger to serve 30 months in prison, followed by 2 years of supervised release, for conspiracy to commit money laundering, announced  Jerry E. Martin, U.S. Attorney for the Middle District of Tennessee.  Judge Trauger also ordered the forfeiture of $ 41,737.00.  Jones is to report to prison on February 7, 2011.
            Jones was indicted on September 16, 2009, charged with five counts of money laundering, one count of conspiracy to commit money laundering and one count of structuring.
             The indictment charges that from April 21, 2007, until around February 18, 2009, Jones, who operated a used car lot entitled Cars, Cars, Cars in Madison, Tennessee, conspired with other individuals to conduct financial transactions with drug proceeds.  
           According to the indictment, from March 12, 2007, until about March 22, 2007, Jones structured currency deposits into bank accounts on five separate occasions in increments less than $10,000, knowing that if the amounts exceeded $10,000, the bank would have been required to file a report with the United States providing details of the transactions. 
            This investigation was conducted by members of the DEA Drug Task Force, IRS Criminal Investigation, and the Metropolitan Nashville Police Department.  Assistant U.S. Attorney Lynne T. Ingram represented the government.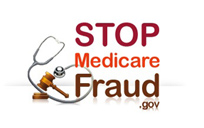 Stop Medicare Fraud
The U.S. Department of Health and Human Services (HHS) and U.S. Department of Justice (DOJ) are working together to help eliminate fraud and investigate fraudulent Medicare and Medicaid operators who are cheating the system.