donna Jones, Office Manager of Convicted Brentwood Financial Advisor Michael J. Park Pleads Guilty
Donna Jones, 37, of Dickson, Tennessee and former Office Manager of Park Capital Management Group (PCMG) and personal assistant to convicted Brentwood financial advisor Michael J. Park (Park), pleaded guilty to charges of mail fraud and money laundering in a hearing held before U.S. District Judge Aleta Trauger yesterday, announced Jerry E. Martin, U.S. Attorney for the Middle District of Tennessee. Joining Martin in the announcement were Martin P. Phanco, Inspector in Charge, United States Postal Inspection Service; Amy S. Hess, Special Agent in Charge of the FBI's Memphis Division; Christopher R. Pikelis, Special Agent in Charge, IRS Criminal Investigation-Nashville Field Office; Mark Gwyn, Director, Tennessee Bureau of Investigation; and Ricky V. Watson, Chief of Police, Brentwood, Tennessee Police Department

On March 10, 2010, a federal grand jury returned a 17- count indictment against Jones, charging her with conspiracy, mail fraud, wire fraud, bank fraud and money laundering.
At the plea hearing, Jones admitted that, beginning around September 2001 and continuing until June 26, 2008, she, along with Michael J. Park, operated a scheme to defraud investors who deposited funds with PCMG for investment in brokered stocks and other marketable securities. As a result of this scheme, more than 10 investors invested funds in excess of $12 million in fictitious PCMG investment accounts. Of this amount, approximately $4 million was returned to PCMG investors, creating sustained actual losses to investors in excess of $8 million.
"Cases like these are devastating to investors, especially people who invest their life's savings with individuals they trust, only to find that their trust has been misplaced," United States Attorney Jerry E. Martin said. "In this case, a lot of people invested money they couldn't afford to lose, particularly in hard economic times. The United States Attorney's Office will diligently and aggressively prosecute those who perpetrate such schemes and prey on unsuspecting and trusting investors."

Jones also admitted that in her capacity as Park's administrative assistant and PCMG's office manager, she joined in the execution and concealment of the scheme to defraud investors. For example, as part of the scheme and in order to keep track of changes in PCMG investor accounts, she created and maintained a Microsoft Excel spreadsheet in which she recorded each deposit or withdrawal of funds, any individual request by investors for purchase or sale of specific securities, and all requests for a report on the status of an individual PCMG account. If an investor requested a withdrawal from a PCMG investment account, she would cover the withdrawn amount by transferring money from funds deposited by other investors. Such withdrawal requests sometimes necessitated that she or Park solicit additional funds from new or existing investors to cover any shortfall.
Additionally, Jones admitted that, in order to conceal the scheme from existing investors and to encourage future investment in PCMG, she and Park collaborated to fabricate documents designed to deceive investors into believing that their funds were being actively traded and managed, and that PCMG was generating and meeting promised growth expectations. Specifically, Jones admitted that she and Park created and provided clients with fictitious investment documents, including stock purchase and sale confirmations, quarterly account statements, summaries of investments, IRS 1099 Forms, and invoices for account maintenance, fees and commissions. Jones and Park transmitted the fabricated investment documents to PCMG investors and others using the United States Mail, email and facsimile transmissions, and in-person. In order to falsely reinforce the point that funds invested with PCMG were safe, she caused the seal of the Securities Investor Protection Corporation (SIPC) to be placed on fictitious PCMG stock purchase confirmations and quarterly investment statements that she regularly provided to investors. In fact, PCMG was not a member of the SIPC, and the SIPC provided no protection for PCMG investors. The unauthorized use of the SIPC seal on false PCMG investment documents was intended by Jones to deceive investors into believing that their investments were safe.
Finally, as part of her day-to-day operation of PCMG, Jones had unrestricted access to the bank accounts of PCMG. She admitted that she used these bank accounts to collect, deposit, and transfer investor funds and to pay her personal expenses, including the purchase of approximately $19,000 in clothing and apparel, approximately $300,000 in home renovations and approximately $225,000 in withdrawals from PCMG's account that were deposited into her personal bank account. These amounts were paid to, or taken by Jones in addition to her salary and any bonuses she received as a PCMG employee.
Sentencing for Jones is scheduled for April 28, 2011. She faces a maximum sentence of 50 years in prison.
This case was investigated by the FBI, the United States Postal Inspection Service, the Tennessee Bureau of Investigation, the IRS and the Brentwood Police Department. The United States was represented by Assistant United States Attorney John K. Webb.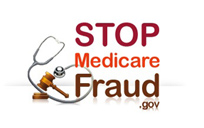 Stop Medicare Fraud
The U.S. Department of Health and Human Services (HHS) and U.S. Department of Justice (DOJ) are working together to help eliminate fraud and investigate fraudulent Medicare and Medicaid operators who are cheating the system.