Dickson Man Pleads Guilty to Receipt and Possession of Child Pornography
Timothy Martinez, 34, of Dickson, Tennessee, pleaded guilty on January 25, 2011 in U.S. District Court to receipt and possession of child pornography, announced Jerry E. Martin, U.S. Attorney for the Middle District of Tennessee.   Martinez  was indicted by a federal grand jury in Nashville on January 13, 2010. Sentencing is scheduled before U.S. District Court Judge Aleta A. Trauger on May 20, 2011, at 3:00 p.m.
            According to court records, from January 20, 2009, to on or about April 15, 2009, Martinez used a file sharing program to receive, download, and view child pornography via the Internet.  On April 1, 2009, a Dickson County Sheriff's Detective was conducting an on-line undercover investigation and saw a list of files offered by a file sharing user. The detective recognized one of the files from a previous investigation in which one of the files had been identified as containing child pornography.  Subsequent investigation identified the physical address and user account associated with Timothy Martinez in Dickson, Tennessee.
            On April 17, 2009, a search warrant was obtained and executed at Martinez's residence.   Martinez's computers were subsequently seized, and a forensic examination of one of the computers revealed that it contained over 800 images of child pornography, including pornographic images of children ranging in age from one year old to early teens.                                                                                                   
            The investigation was conducted by the Cyber Crime Unit/Internet Crimes Against Children (ICAC) Task Force of the Dickson County Sheriff's Department.  The case is being prosecuted by Assistant U.S. Attorney Brooklyn Sawyers.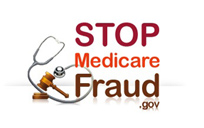 Stop Medicare Fraud
The U.S. Department of Health and Human Services (HHS) and U.S. Department of Justice (DOJ) are working together to help eliminate fraud and investigate fraudulent Medicare and Medicaid operators who are cheating the system.